Tyson Foods Stock Buy Or Sell
Food is close to my heart.
I live to eat. And I like my red meat.
If you're like me, let me know!
Lately, I've increased my intake of meat, fruits, and vegetables while reducing my intake of carbs while exercising a little more in a bid to become healthier.
On this topic, I'd like to share a good position trading opportunity which can be found in this meat producing company's stock.
Shall we dive right in?
Brief History of Tyson Foods

Source: tysonfoods.com
Tyson Foods was founded in 1931 by John Tyson, during the Great Depression. It started as a poultry delivery service.
Soon, the business grew vertically to include the raising of chickens, feed production, and meat processing.
Over time, the company grew organically and through acquisitions, placing the company in the global stage.
Eventually, Tyson Foods added pork and beef to its lineup of meat.
Tyson Foods has also been giving back to the community as part of its philosophy since the 1970s. Don Tyson (the CEO of Tyson Foods then) mentioned in his annual report: "Tyson Foods believes that, if we don't take an active part in the community, we won't deserve a place in it very long."
Understanding how Tyson Foods has grow since inception, it's time to focus on its financials over the last couple of years. This will help to shape your outlook for Tyson Foods.
Business Model and Financials


Source: tradingview.com
Looking at Tyson Foods' income statement, you can see that both its total revenue and net income are generally rising.
Its total revenue had only declined once, in 2016. Its net income had also only declined once, in 2019.
Shall we turn our attention to Tyson Food's latest earnings results?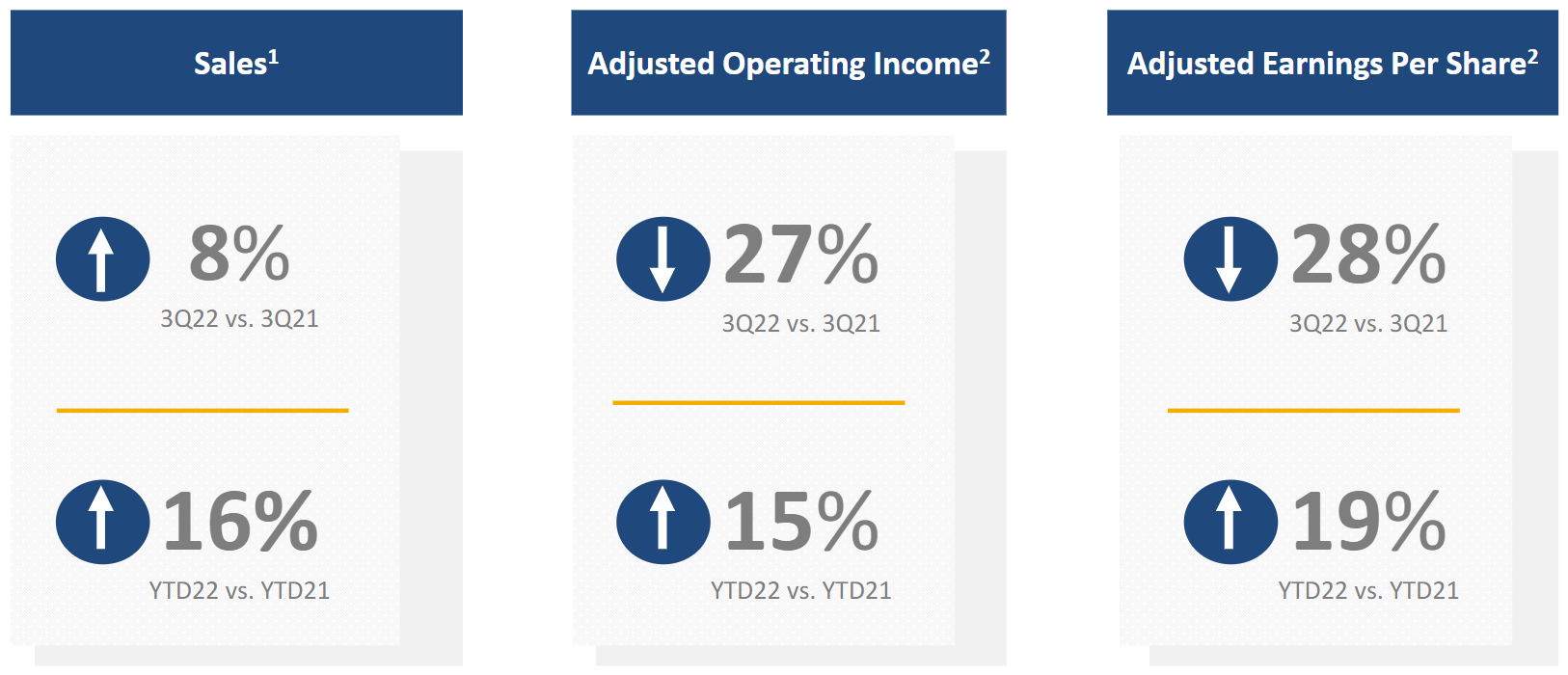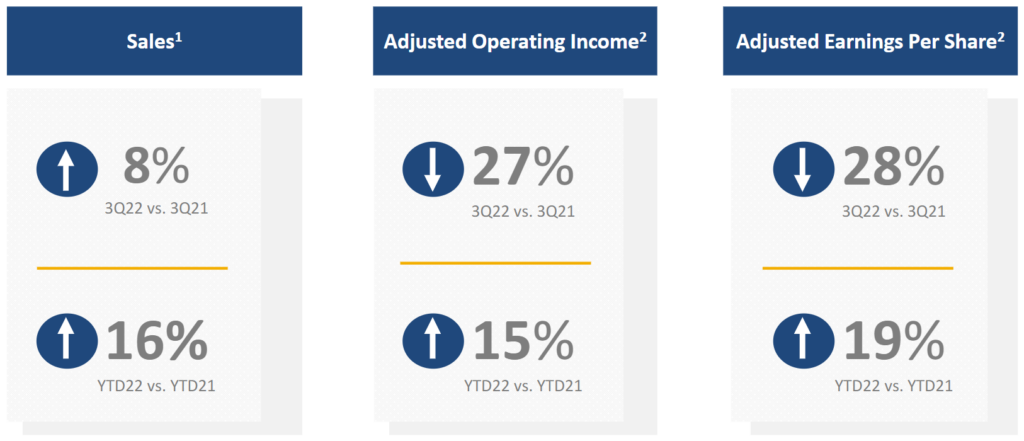 Source: ir.tyson.com/presentations/default.aspx
Tyson Foods had enjoyed a strong fiscal year 2022 so far, with double digit growth in sales, adjusted operating income, and adjusted earnings per share.
However, the double digit decrease on its quarter-on-quarter results for its adjusted operating income and adjusted earnings per share could prove to be problematic in the short to mid run.
I sense an opportunity for a short position trade.
But that's just my gut feel!
Does the chart of Tyson Foods actually support my sensing?
Technical Analysis on Tyson Foods (NYSE: TSN)
After a double top formation was spotted in late Apr 2022, it was downhill for the share price of Tyson Foods.
Since then, 13 red arrows have appeared in contrast to 5 green arrows. This is a sign of great bearishness.
Because money is easier to be made by following the price trend of any asset, you're highly encouraged to follow the trend.
Looking at the Trend Impulse Factor bar, you can see that it's dark green in color.
Coupled with the appearance of the red arrow, strong momentum is spotted in this bearish move.
What's the position trading opportunity?
The time to short shares of Tyson Foods is ripe.
Please remember to place a stop loss to protect your trading capital too!
Conclusion: Tyson Foods Stock Analysis
Tyson Foods is a well established meat producer that has been enjoying growth over many years.
Its ability to strategize and execute, has been instrumental to its massive growth into the global brand that we know today.
However, a closer inspection on its latest earnings announcement has brought about a window of opportunity to consider a short trade.
A look at its chart reveals pessimism, with the appearance of the red arrow and the bar of the Trend Impulse Indicator turning dark green.
The red arrow and Trend Impulse Factor indicator have been tested and proven. They form the TradersGPS (TGPS) system to help you decipher if a stock is a cut above its peers. You won't have to feel in the dark and make wild guesses
Therefore, it's time to take a short position trade on Tyson Foods.
Did You Know?
The ones who make the MOST money from the stock market actually spend the LEAST time.
Yet, most people tend to spend hours reading news or analyzing charts, only to be caught in a never-ending spiral of disappointment from the stock market.
The truth is, profiting from the market is all about trading smart, not hard. And this is the very secret of all top retail traders and investors.
They all have a system they follow.
A system that helps them identify winning stocks fast and filter away dangerous risky ones, a system that tells them exactly when to buy and sell and eventually exit the stock with profits.
It's like having a personal guide telling you exactly what to do from start to finish. One that is not only reliable in aiding your investment journey, but also saves you time, energy and stress.
So if you wish to start building an additional stream of income through the stock market the SMART way, not the HARD way…
Come and join me in my upcoming LIVE demonstration webclass where I will demonstrate LIVE how ANYONE, even with no experience can learn and adopt a really simple system and apply almost immediately to start profiting in the markets.
Click HERE to register your seat before we hit full capacity!
If you'd also like to get a FREE e-course and learn how to better time your trade entries, click the banner below: