This article is for education purposes only, and not to be taken as advice to buy/sell. Please do your own due diligence before committing to any trade/investment.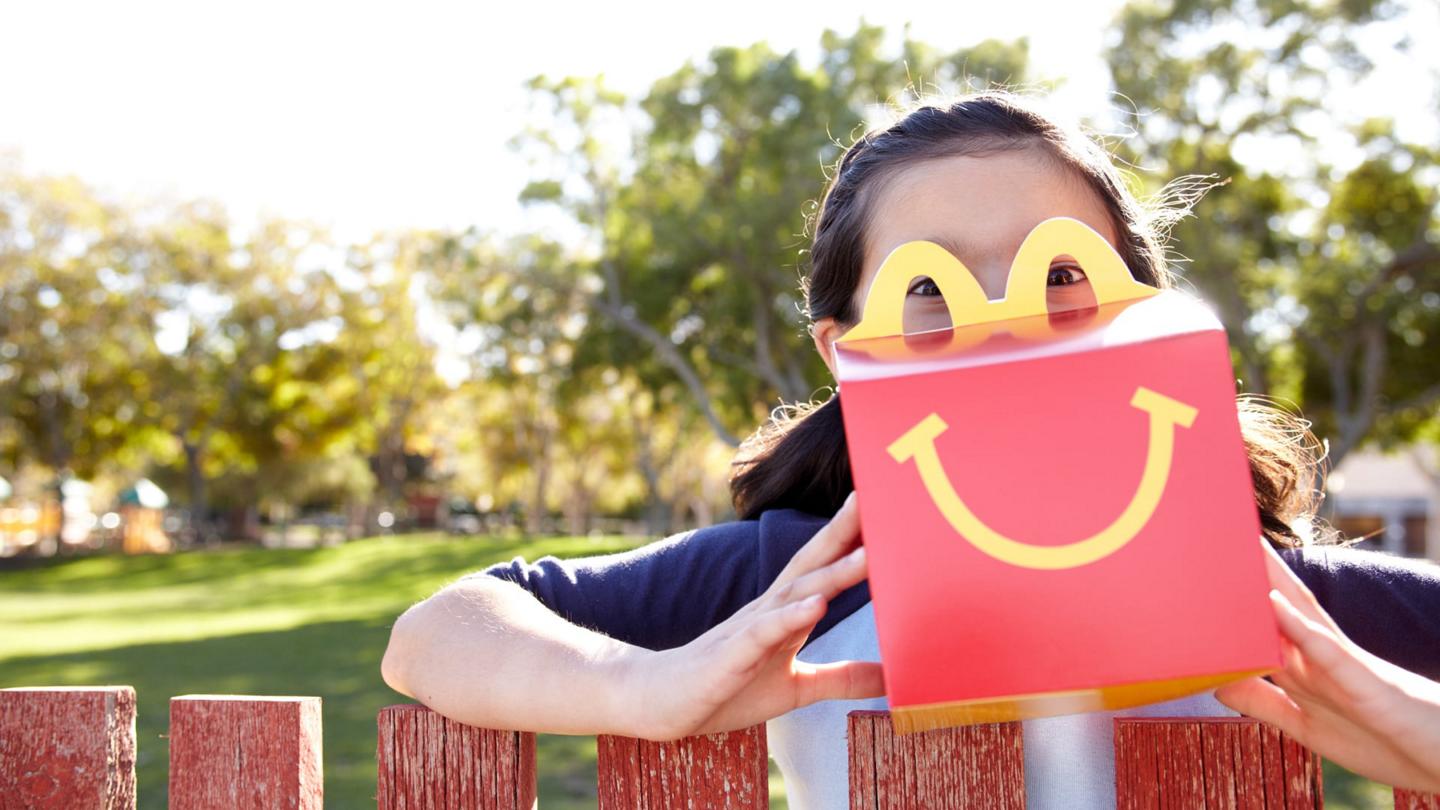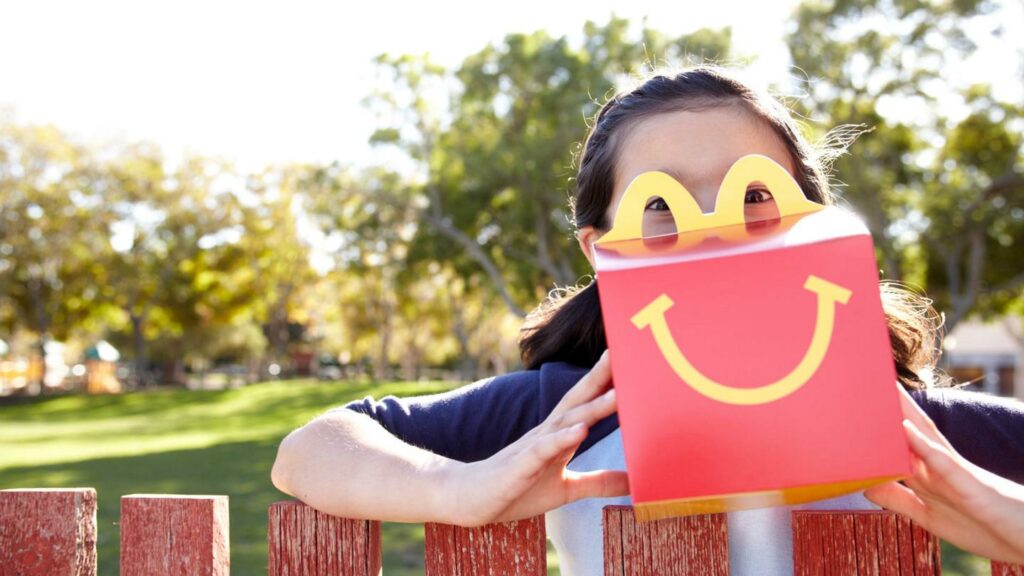 Source: corporate.mcdonalds.com/corpmcd/home.html
Mention "happy meal" and there's a high chance someone will shout "McDonald's!"
The aromatic hot and crispy fries, free toys, fast service, localized flavors, are irresistible. They are the signatures of McDonald's.
McDonald's restaurants can be easily found and they operate till late, bringing convenience to night owls like myself.
Before we can conclude if McDonald's stock is worth position trading now, let's have a look at the history of McDonald's.
Brief History of McDonald's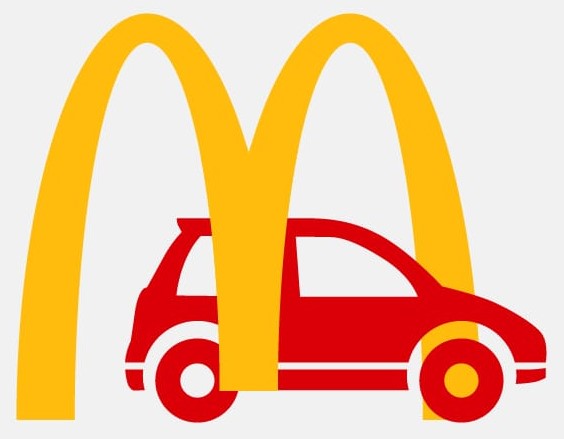 Source: mcdonalds.com.sg
The first McDonald's restaurant was opened way back in 1955 by Ray Kroc.
He is one legendary businessman and entrepreneur who's highly ambitious. How ambitious?
Open 1,000 McDonald's restaurants in the US alone!
That was before the Internet existed, and telecommunications wasn't as advanced.
With this goal in mind, Ray Kroc and his team got to work. They came up with many different burgers and other staples which became main stayers such as Fillet-O-Fish, Big Mac, Quarter Pounder, Egg McMuffin.
Business was brisk and McDonald's has more than 36,000 restaurants worldwide.
Does the financials of McDonald's look golden?
Let's find out.
Business Model and Financials


Source: tradingview.com
Through 2015 to 2020, McDonald's total revenue has been decreasing. The heartening thing is that this decline is small.
And it's decline in 2020 when COVID struck isn't huge.
This sends a strong message of its resiliency as a business.
Without a doubt, its total revenue shot up in 2021, raking in more than $23b! That's the most revenue it has raked in from 2015.
How did its net income fare?
Oddly, its net income grew every single year from 2015 onwards, with the only exception being 2020! This is despite a small decline of its total revenue from 2015 to 2020.
How did McDonald's manage to grow its net income?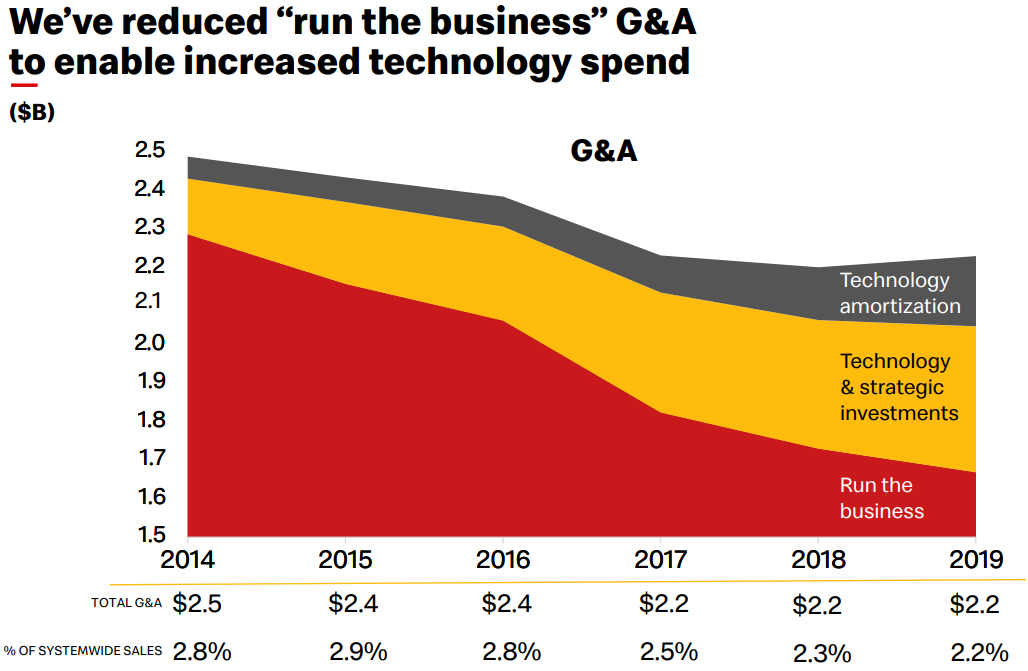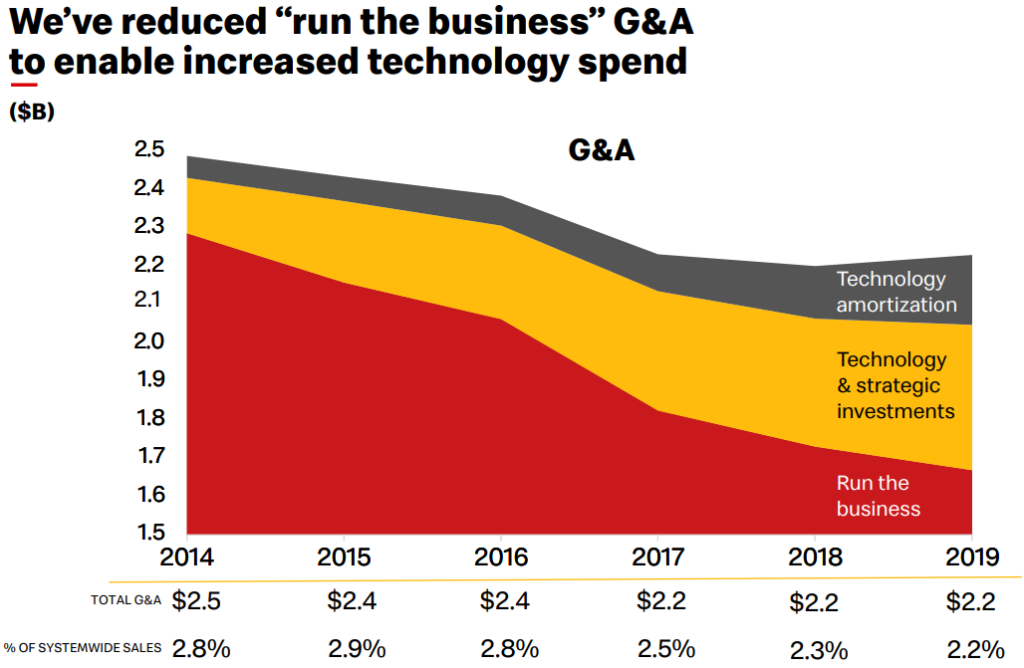 Source: corporate.mcdonalds.com/corpmcd/investors/events-and-presentations.html
It turns out that McDonald's has been slashing its general and administrative expenses over the years.
On the other hand, investments in technology and strategy rose to provide a more sustainable future for the company.
The financial health of McDonald's looks great. How is its share price performing?
Technical Analysis on McDonald's (NYSE: MCD)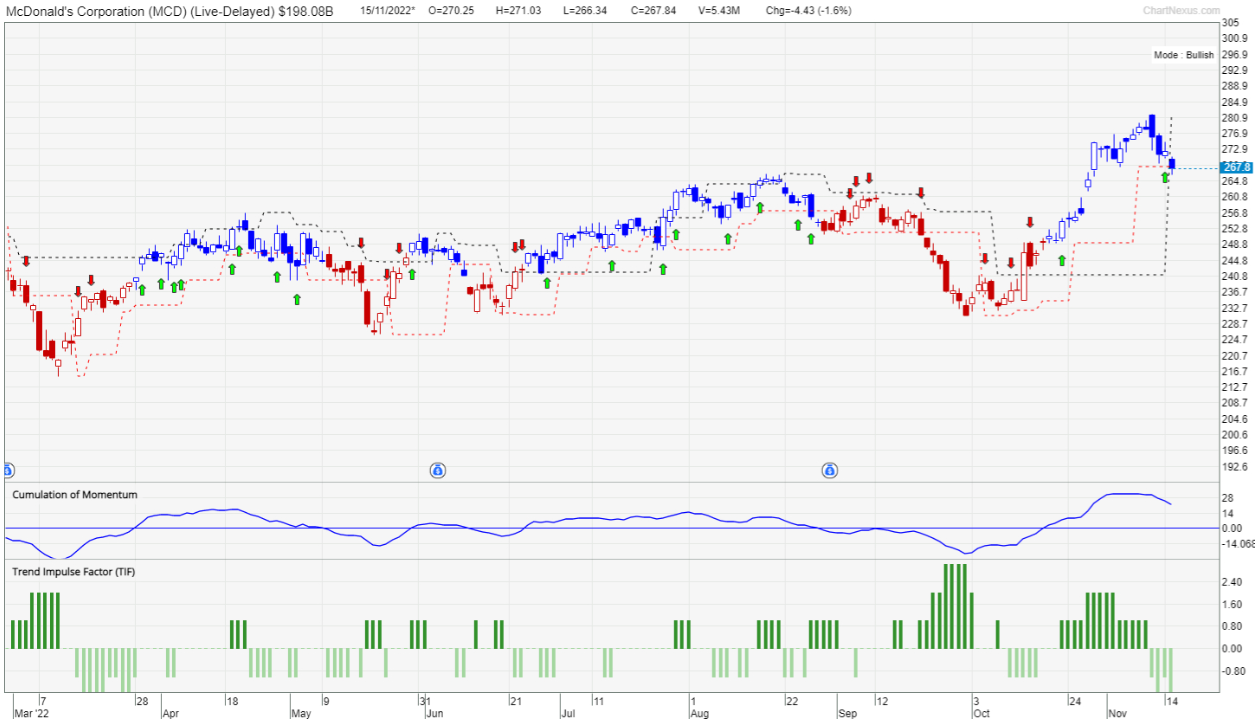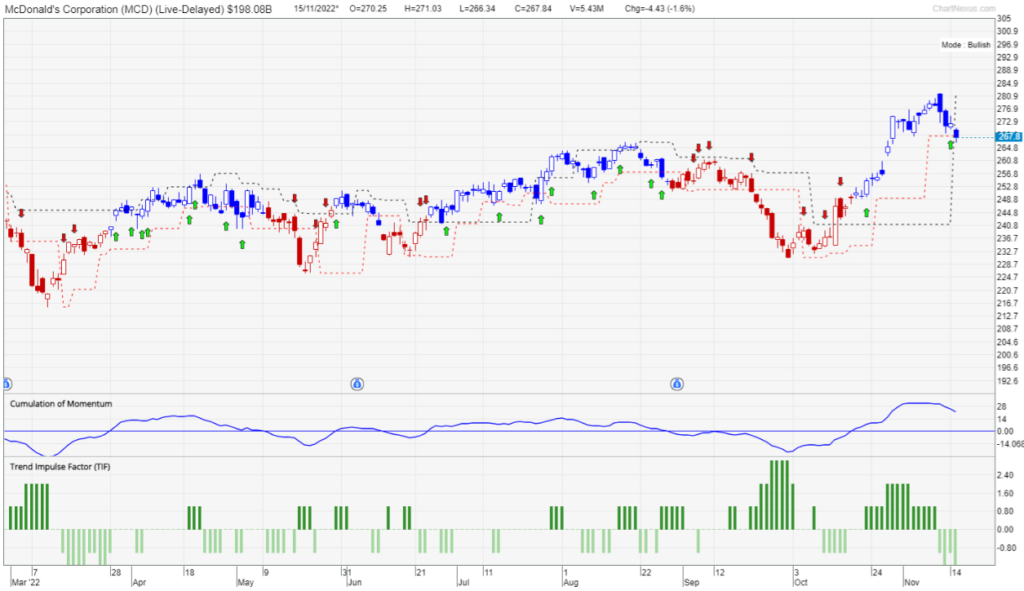 The share price of McDonald's has been in a gentle uptrend until very recently in Oct 2022 where it became a lot more bullish.
Is it then a good idea to buy shares of McDonald's for a position trade now?
To help you form your conclusion, there are 2 indicators to help you.
The first indicator is the green arrow that can be found below some of the candles.
With the appearance of the green arrow, an uptrend is likely to be formed or at least resume.
The next indicator to look at is the Trend Impulse Factor's bar.
You'll want the bar to be dark green in color as that suggests that there's bullish momentum to help you profit from the coming price increase.
Presently, both indicators are not showing simultaneously.
What should you do then?
Be patient and wait for the opportune time to enter a position trade.
The last time both indicators came on together, the share price of McDonald's soared around 12%!
Conclusion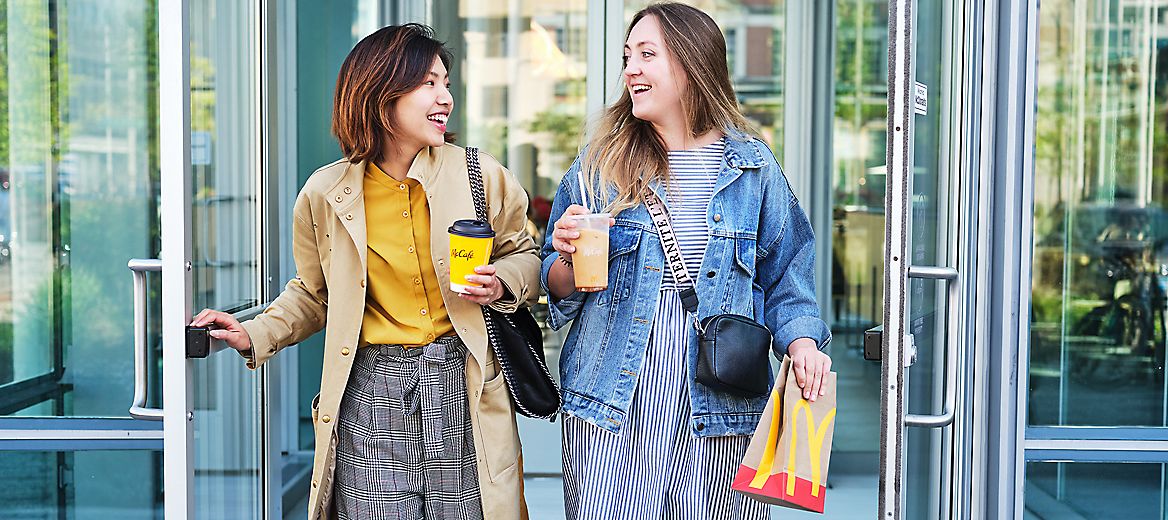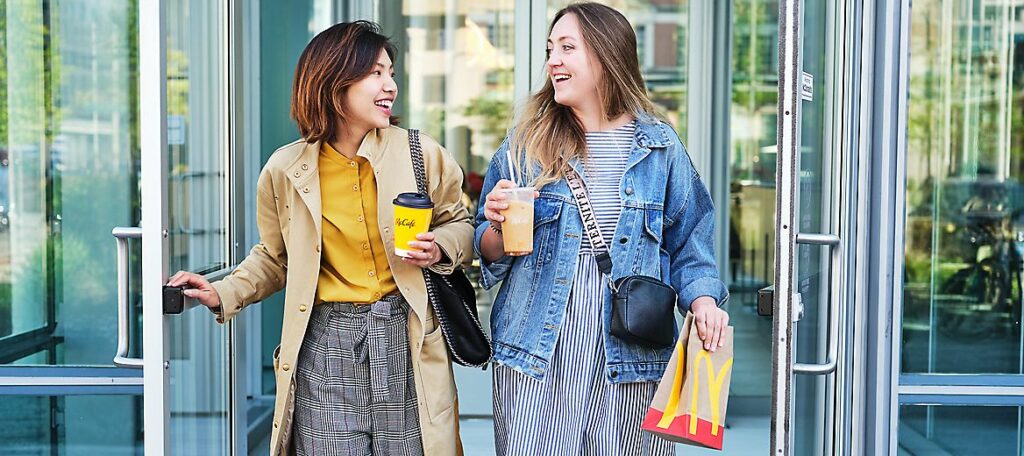 Source: corporate.mcdonalds.com/corpmcd/our-company/who-we-are/our-growth-pillars.html
McDonald's is a well-established company and brand. It's well-known among kids, parents, and grandparents alike.
Given its strong financial health, especially its growing net income, McDonald's is in a strong position to seize new opportunities. With this advantage, I think that it has a bright future.
The chart of McDonald's share price looks impressive too!
Trading stocks without a proper system can be highly risky. This is why the TradersGPS (TGPS) was created.
The indicators (green arrow and Trend Impulse Factor) will help you determine if a stock is ready for action to be taken. You won't have to feel in the dark and make wild guesses.
Hence, it's safe to conclude that this isn't the time to buy its shares for a position trade yet.
What should you do in Q4 2022 to grow your portfolio?
Stocks have been really choppy the past few weeks.
But as usual, it's not the 1st time we have seen such volatility and it pays to constantly remind ourselves to focus on the charts and react accordingly.
The WORST thing you can ever do in a volatile market is to trade aggressively.
Before you know it, reversals will come and go at the most unexpected times to wipe you out.
This is why during such volatile times, you MUST know how to use the right strategies.
In fact, I can tell you as a trader of over 20+ years, profiting in a volatile market is not difficult.
The key here is to NOT fight the volatility head-on.
Lots of people like to challenge the volatility head-on, trying to make predictions or day trade and think they can exit with profits before a reversal happens.
That to me is fighting a losing battle.
Rather, 1 important concept you should understand is this – A volatile market does not mean ALL stocks are volatile.
As you are reading this right now, there are many stocks out there with strong persistent trends that we can capitalize on.
The only part that can be challenging is finding these 'hidden gems'.
But once you know how to find them, you will literally possess a weapon that can help you find winning stocks with high win-rate while carrying very little risk.
As we see the market continuing to be volatile in the coming weeks…
It's extremely important to know where and how to find real opportunities and what proven strategies to use that are meant for such situations.
I will be sharing certain strategies that work exceptionally well in such volatile situations to identify and sieve out winning 'hidden gems' stocks to capitalize in my upcoming LIVE training (100% free).
Click HERE and join me in my upcoming LIVE training…
And I will show you the full process from identifying winning stocks all the way to executing the trade, and how it can be done in just 15 minutes.
I will also be opening up questions to the floor where you can ask me to analyze ANY stock of your choice,
and I will show you how the TradersGPS system can help you determine if it's a good buy, WHEN to buy, and WHEN to sell for profits.
Click HERE to register your seat before we hit full capacity!