OCBC Share Price Weekly Chart
OCBC share price is trending up long term, the long term uptrend joins the bottom of the chart. We had a few crises along the years. Starting with the Asian financial crisis in 1998, then the SARS period in 2003 followed by the Global Financial Crisis. So based on the current price, we are not in crisis mode yet. However, with this Wuhan virus, prices may drop. We will now look at OCBC on the Daily Chart.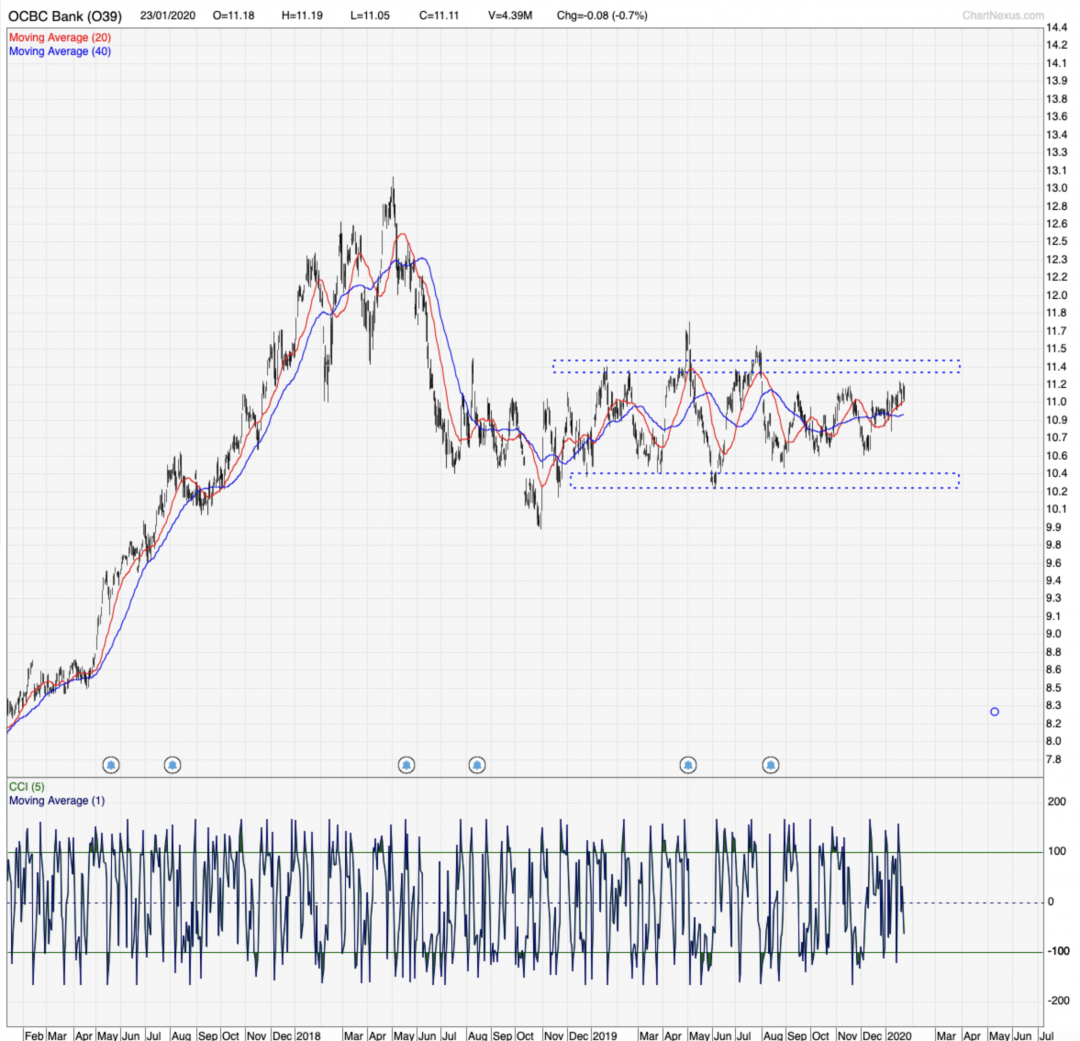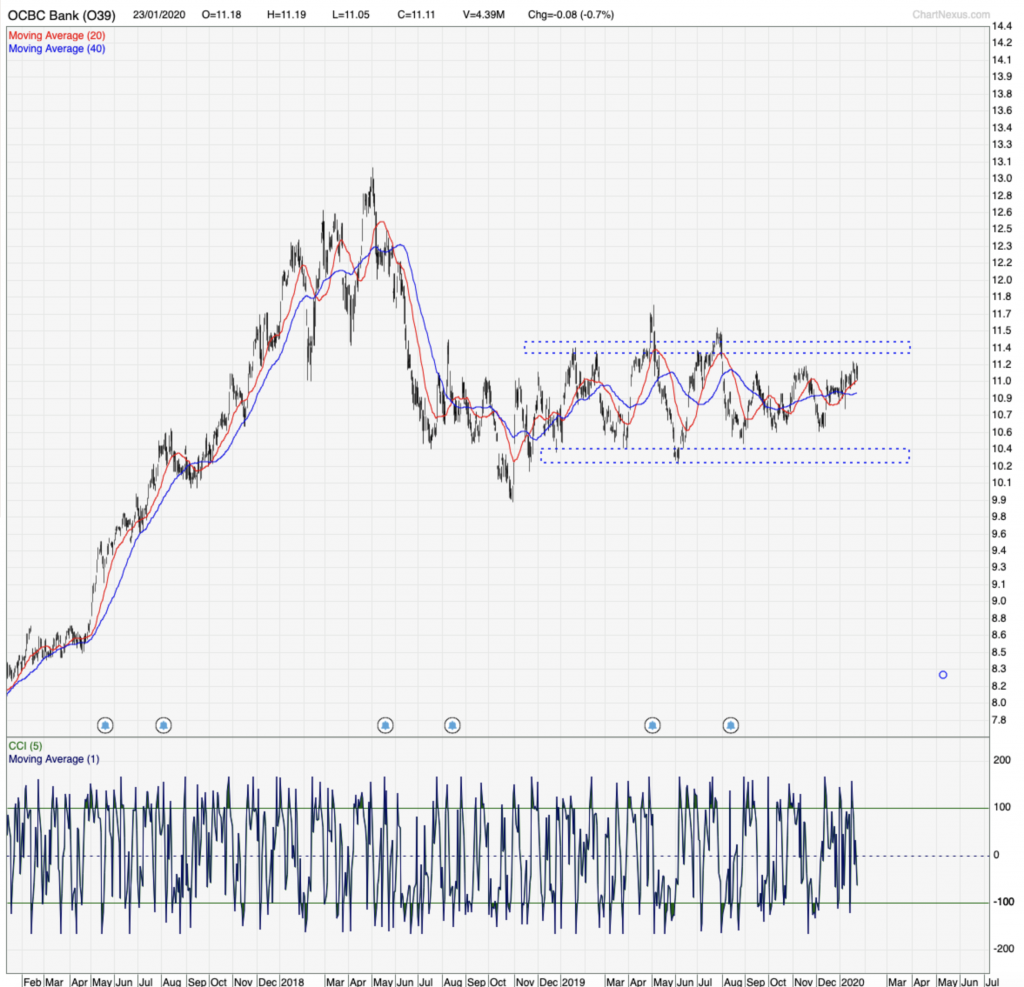 OCBC Share Price Daily Chart
On the Daily Chart, I have marked out the current support and resistance level. The support is 10.40- region, there is also another support at 10.60. The resistance is at 11.40 region. Short term, price should remain sideways. The moving averages 20 and 40 is showing sideways trend.
In conclusion, if you want only when there is blood on the street, I think you still need to wait. If you want to trade, you can buy at 10.40 or 10.60 region sell at 1140 region. Even if you want to hold long term, I think the company is fine.
For research report, you can go to OCBC Research Reports.
If you want to learn more about my course you can go to The Systematic Trader
If you want to take your trading to the next level with me, click the image below!