TradersGPS Screener Highlights: MSCI and Blackrock
The drop we had last month was very quick and extensive, and so a quick reaction up is expected as well. However, I do hold the view that we would see another leg down, either to test the lows or maybe even make new lows. Although, somewhat suspicious of the longevity of this rally, I'm going to follow the system with my eyes open.
The challenge I'm finding with the screening results, is a lot don't look like the type of chart I like to trade. Many charts are bouncing off thin air for most part, so a lot look like reversal plays instead of trend continuation plays. So we need to be more careful with our trades now.
Anyway in the results over the weekend, I see a couple of familiar names such as Yum Brands, Dell, MSCI and Blackrock.
There are no short signals in screener results because the broad market rallied up strongly last week.
Yum Brands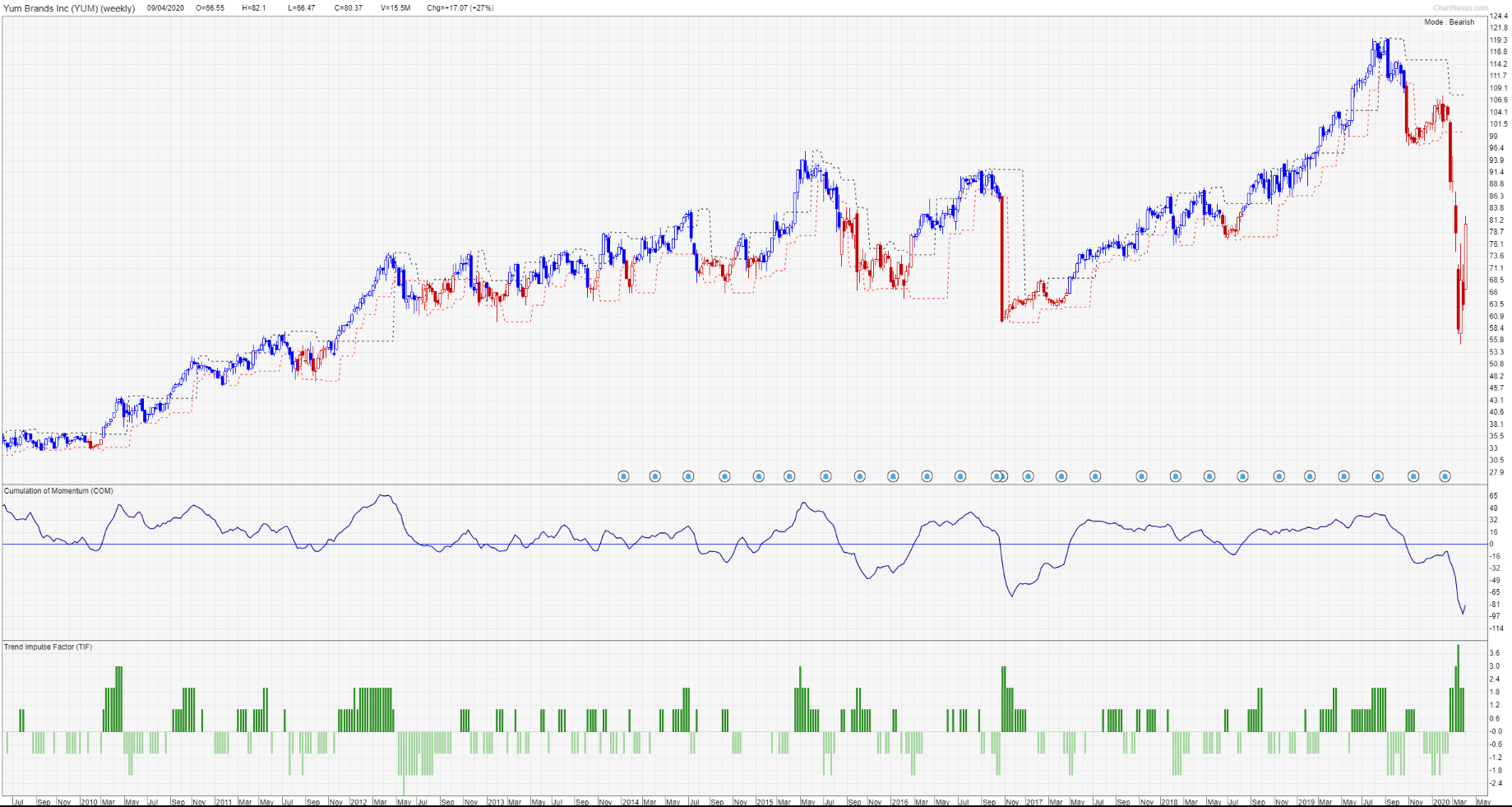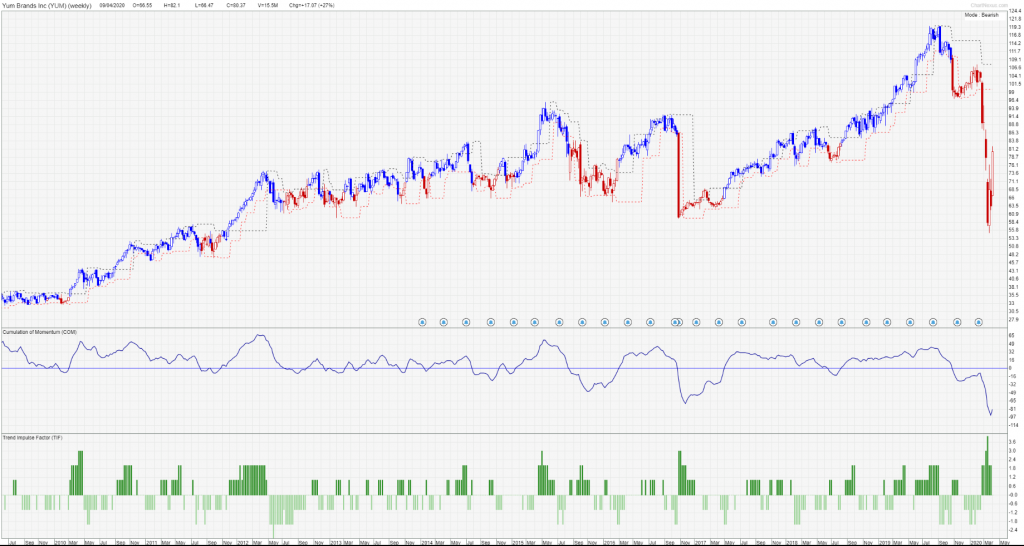 Yum Brands famously own KFC, pizza hut and a lot of other restaurant chains which are household names.
Yum Brands already made a pretty big drop last year followed by a very weak recovery. The drop this year broke right through a major 6 year consolidation range formed from 2012 to 2018, so I'm not keen on going long on this stock.
MSCI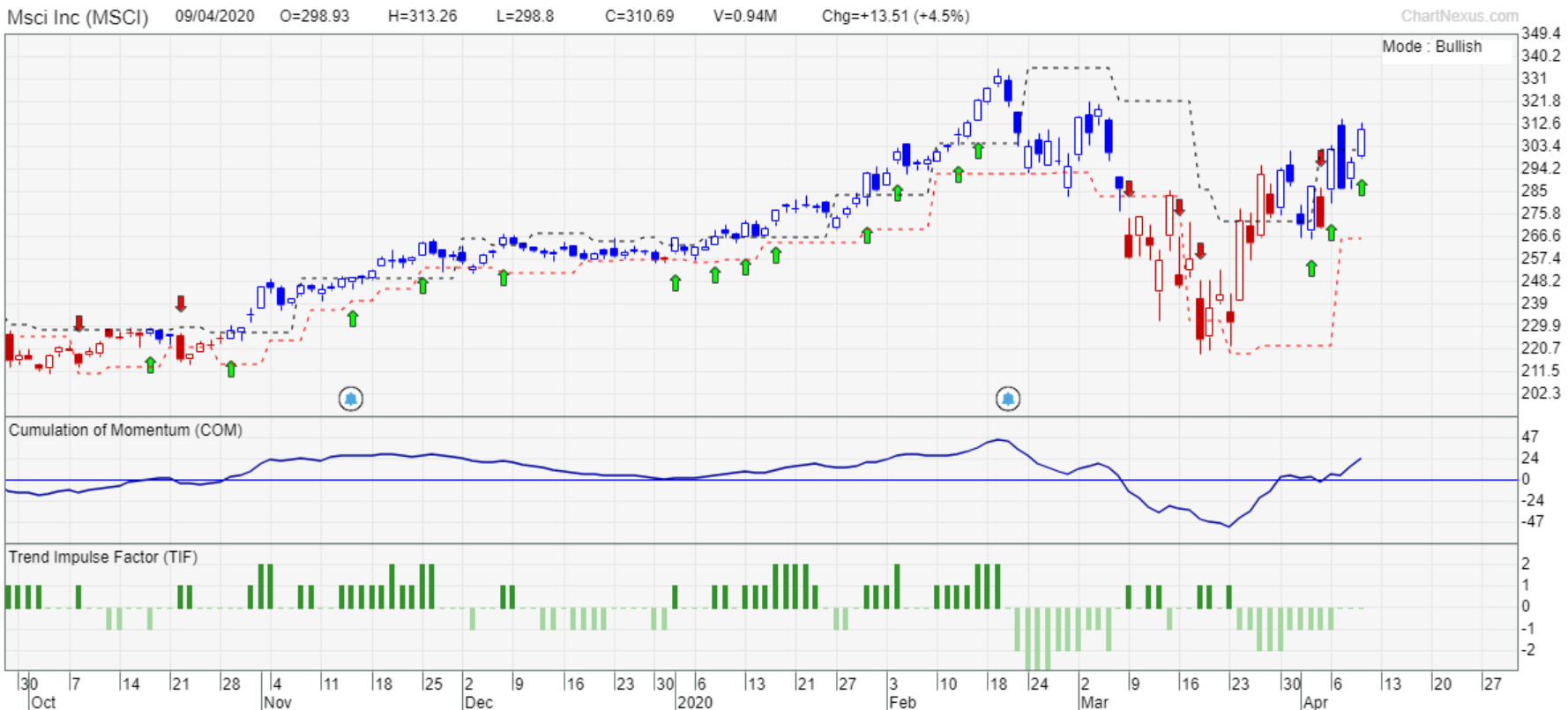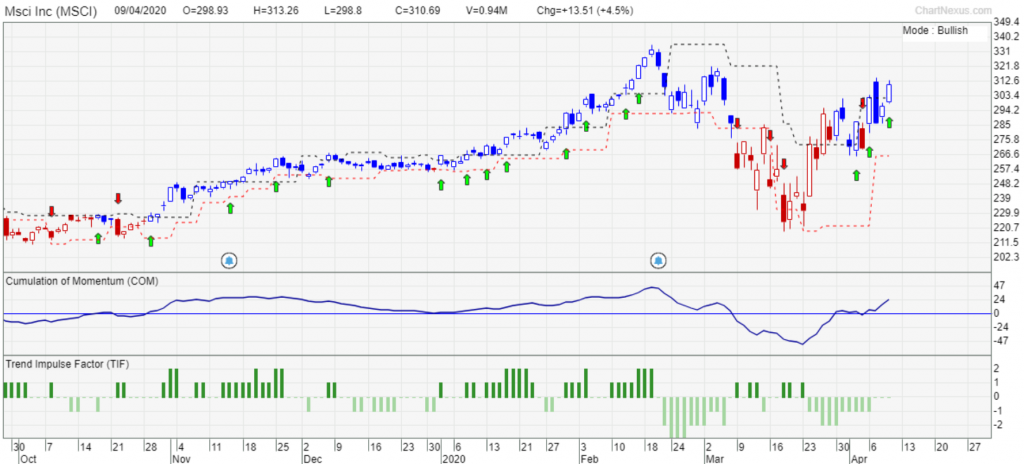 Now this chart looks pretty interesting. In case you find the name familiar, MSCI is a global provider for numerous popular stock market indexes. So likely you've encountered their indexes before. During the recent drop, price found support from a previous consolidation area.

The bounce up is quite aggressive and we do see the candles have turned blue a couple of times already. So now all that's left to do is wait for a valid signal for entry. This one is definitely going to my watch list.
Blackrock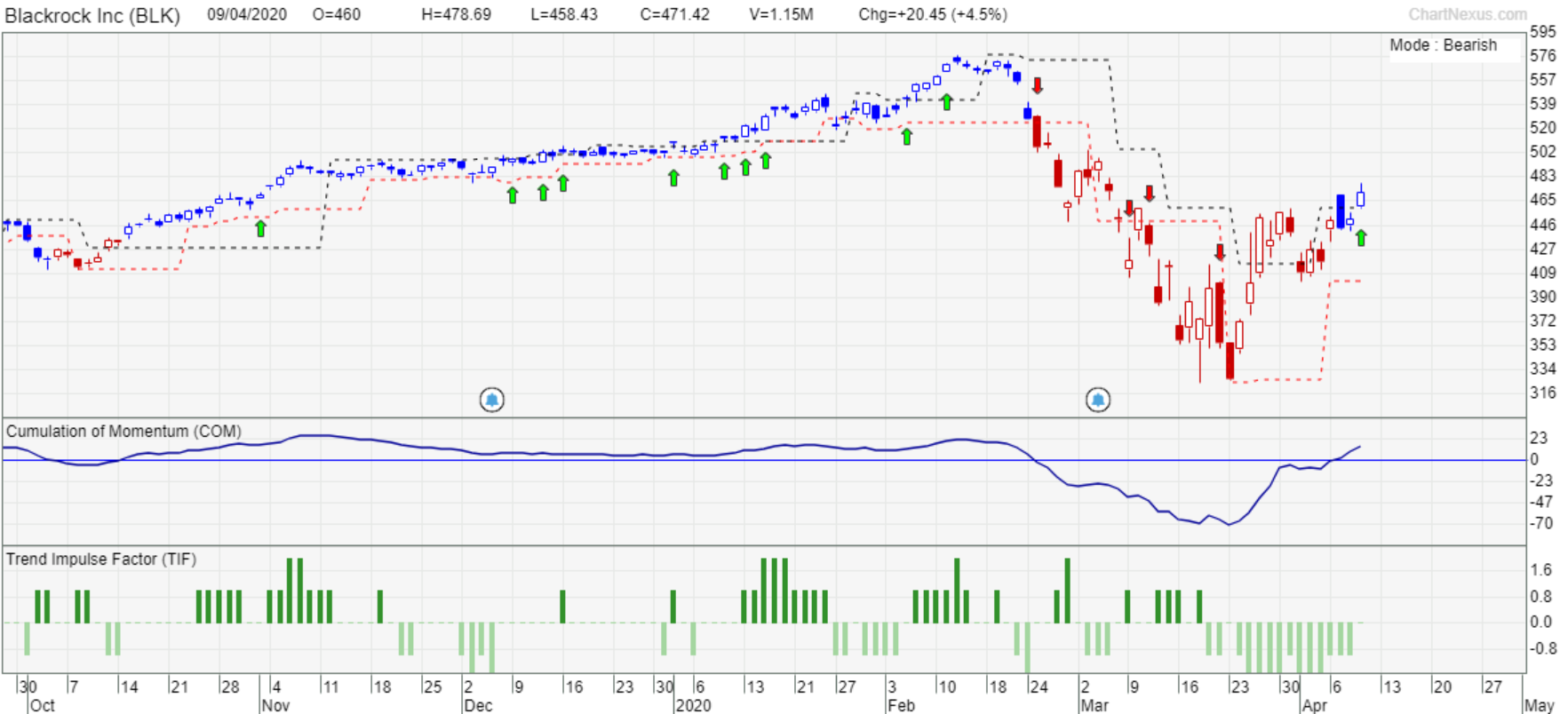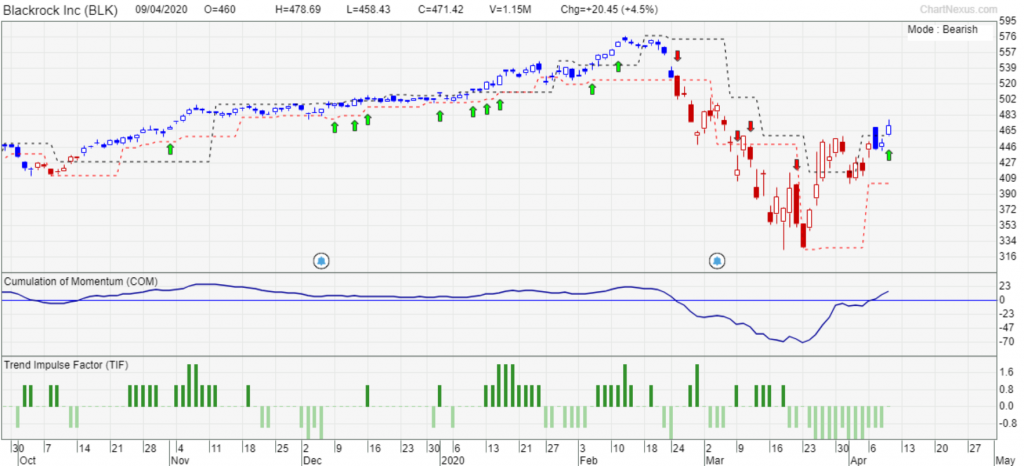 Blackrock also has an interesting chart. Blackrock is an american global investment management corporation.
In fact, it's the largest asset manager with 7.4 Trillion in assets under management as of end-Q4 2019. It didn't fall from all time highs as other stocks. Blackrock actually spent the whole of 2019 recovering from the previous major drop in 2018.


That 2018 drop found support at a previous consolidation area formed in 2015-16 as well.
Although the recent drop broke the previous low, it also found support from that same consolidation area. And the recovery is a very quick bounce. So I'm inclined to believe that this one has legs to run higher, all it needs is a valid signal. So another one for my watchlist.
Dell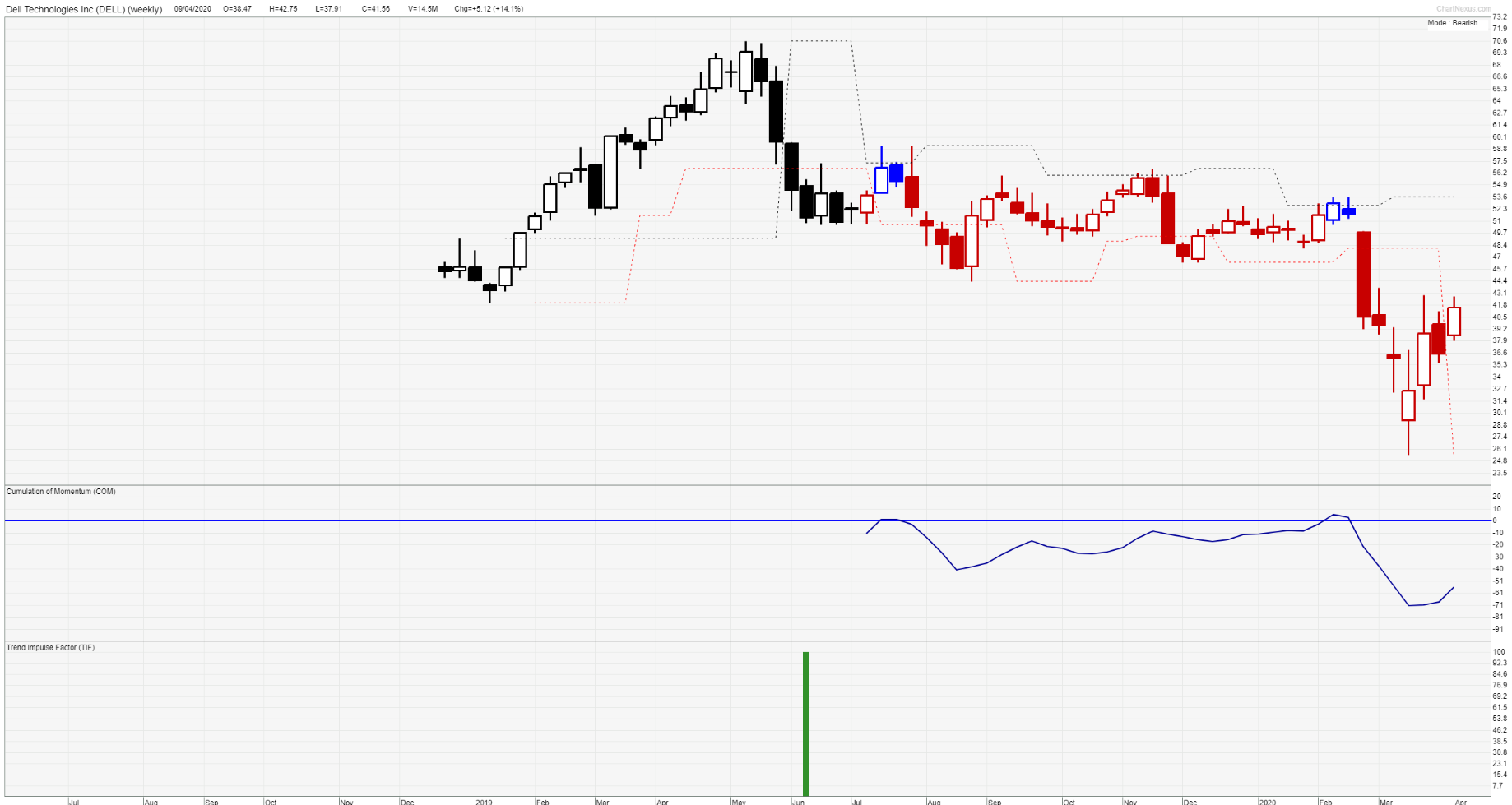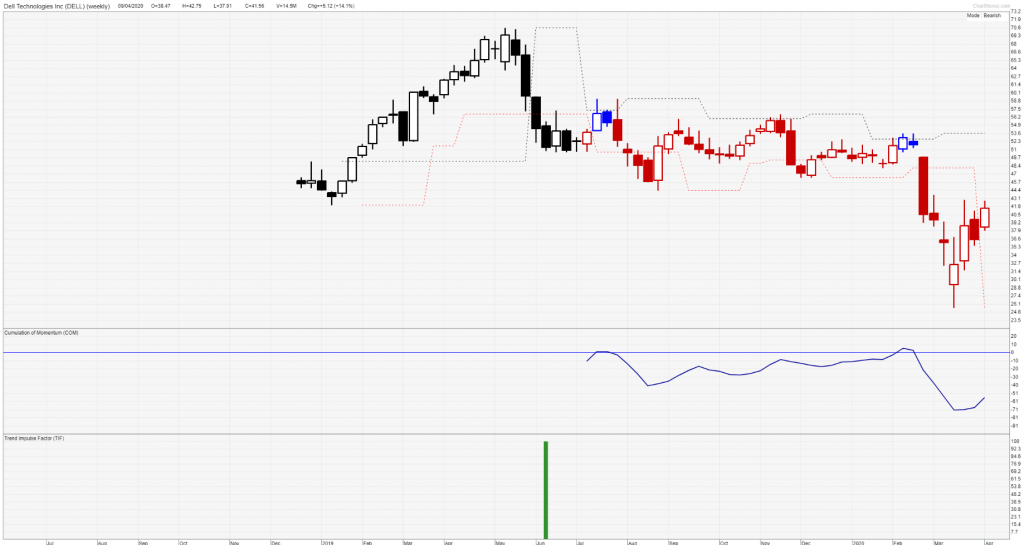 While it's a familiar name, there isn't a lot of chart history to work with since it's return to the public markets in late 2018. So I'll prefer to stay out of this stock. In conclusion, only MSCI and Blackrock look interesting.
Click the banner below to find out how we pick the best stocks to trade