This article is for education purposes only, and not to be taken as advice to buy/sell. Please do your own due diligence before committing to any trade/investment.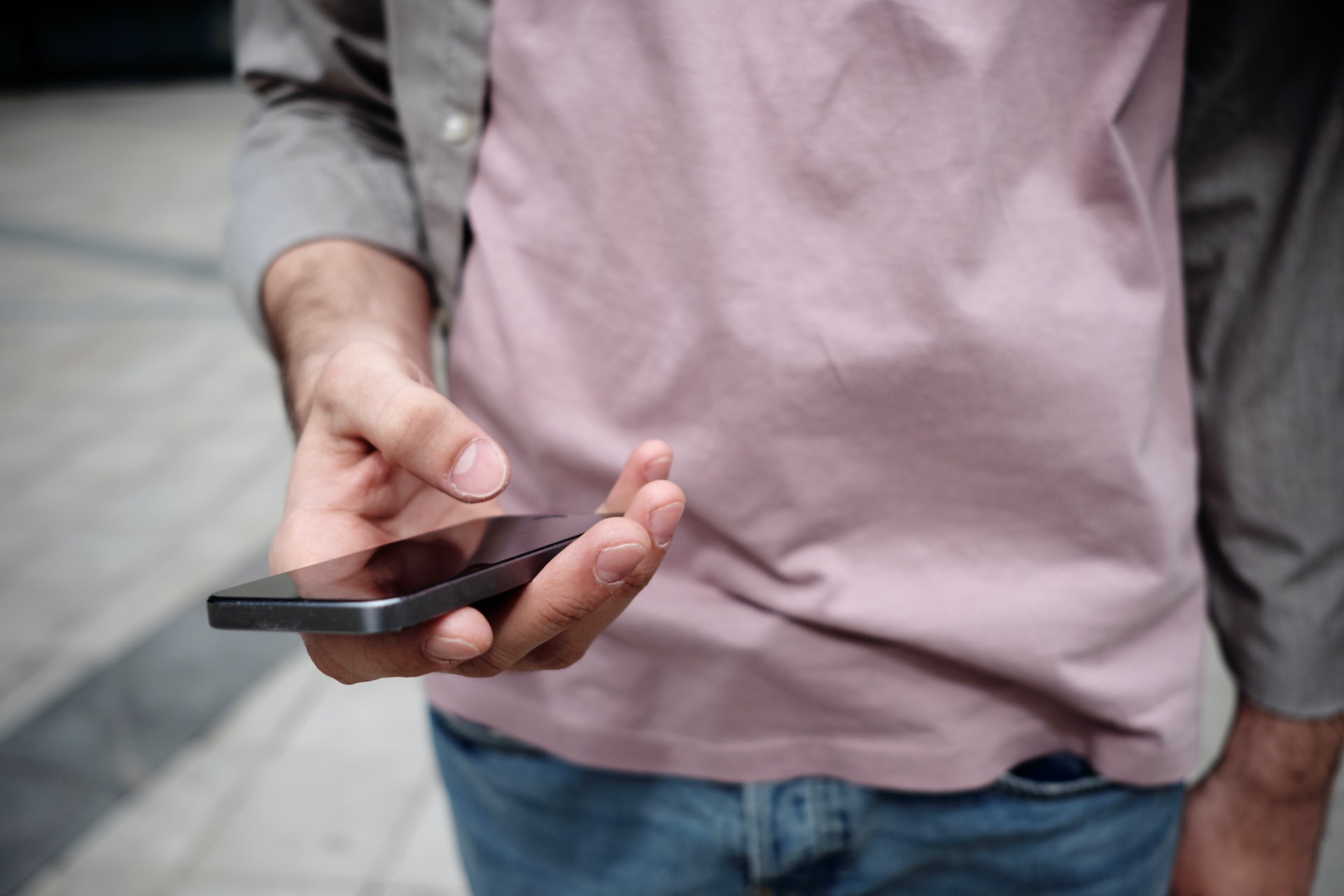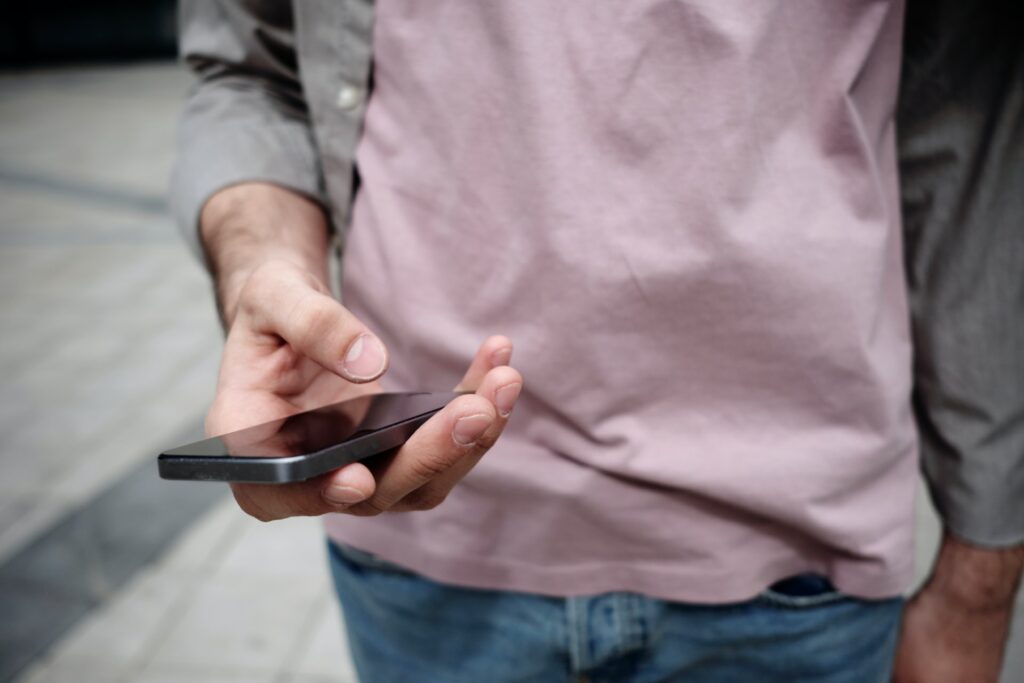 Source: unsplash.com
With so many communication apps, which do you use?
Do you use Whatsapp Telegram, Messenger, Slack, WeChat, or Line to communicate with your friends, family, and co-workers?
One thing is for sure – SMS is hardly used except for receiving reminders and OTPs.
As more communication apps become popular and gain users, companies are forced to use the same apps to engage their staff and customers. And they've also realized that there's a trove of data to be mined which can improve their sales and marketing efforts.
Twilio is a customer engagement platform with solutions to do the above and a whole lot more.
Shall we have a deeper look at Twilio?
Brief History of Twilio

Source: twilio.com
Twilio was founded in 2008, in the depth of the Great Financial Crisis.
Twilio was used to rickroll people. It gained fame when it was used on TechCrunch's founder and editor.
From there, Twilio has gone on to launch its voice and text messaging services using its API. This caught the eyes of investors, and money came pouring in.
Armed with treasure chests of cash, Twilio improved its products and went on a shopping spree. It acquired many other technology companies in the fields of cybersecurity, communications, speech analytics, and more to become the company that we are familiar with today.
Shall we next turn our attention to Twilio's business model and financials?
Business Model and Financials


Source: tradingview.com
How has Twilio been performing according to its total revenue?
From the bar chart above, you can see that the total revenue of Twilio has been increasing rapidly over the years. In fact, its total revenue has soared by 16x from 2015 to 2021!
With this mind-blowing growth, has its net income followed suit?
It's pretty shocking that Twilio hasn't been able to turn a profit for years since 2015. Its net income has also been growing deeper and deeper into the negative; from -$35.5m in 2015 to -$949.9m in 2021. Twilio's net income had dropped by 25x!
This is one company that doesn't charge its clients a monthly subscription for many of its core products. Clients using Twilio's  voice, video, messaging, and authentication products are charged according to their usage. This is likely to favor small businesses and startups.
Is there a position trading opportunity given the state of Twilio's financial health?
Let's find out!
Technical Analysis on Twilio (NYSE: TWLO)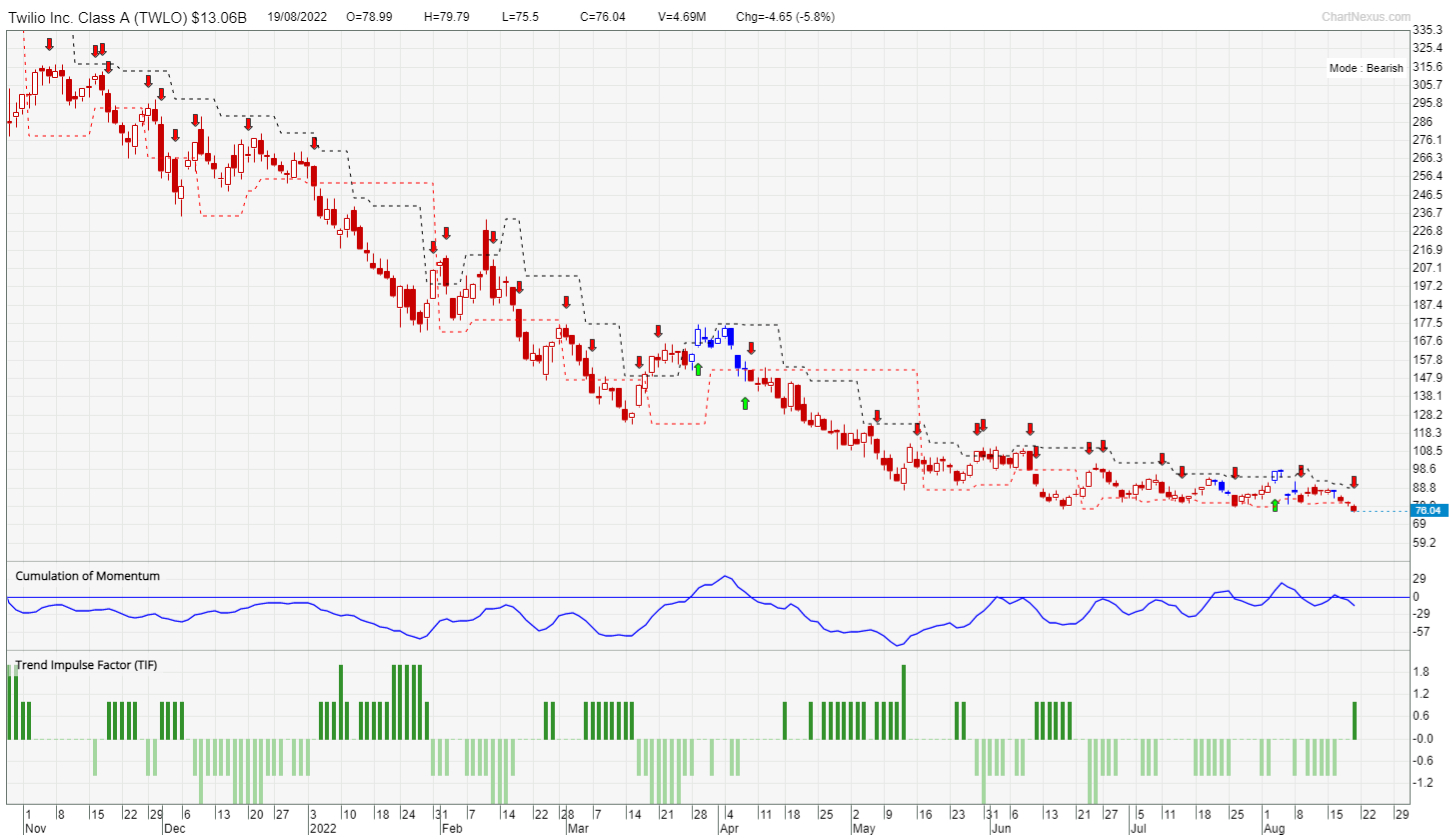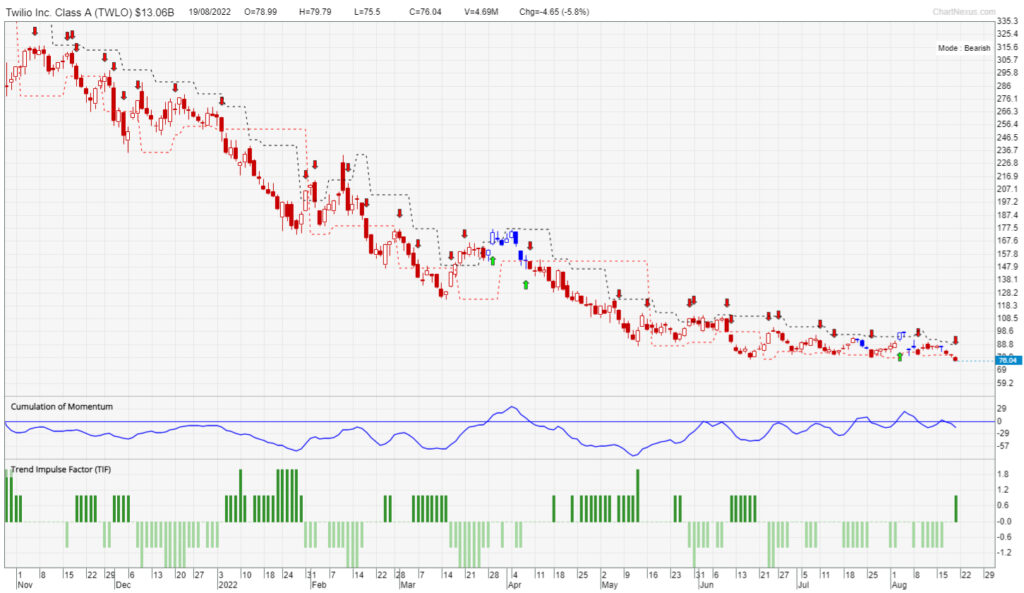 Looking at the chart of Twilio's share price, it's no surprise the performance of its share price has been dismal.
Ever since early 2021, the share price of Twilio has been in a downtrend. Because money is easier to be made by following the trend, you should follow the trend.
Thus, is there a short position trading opportunity for Twilio?
You can see a red arrow above its latest candle. This tells you that Twilio is weak and bearish. Does this mean that it's ripe for a short position trade?
There's another indicator which you need to pay attention to – the Trend Impulse Factor.
The Trend Impulse Factor indicator tells you if there's momentum. When the bar of the Trend Impulse Factor is dark green in color, strong momentum is present.
Aha! The bar of the Trend Impulse Factor is dark green!
With the appearance of the red arrow and the bar of the Trend Impulse Factor in dark green, bearish momentum is confirmed and is likely to continue for weeks or even months. They tilt the odds of success towards you.
The last time both indicators were in agreement in early June 2022, the share price of Twilio tumbled more than 28%!
As with all trades that you take, please place a stop loss to protect your trading capital.
Conclusion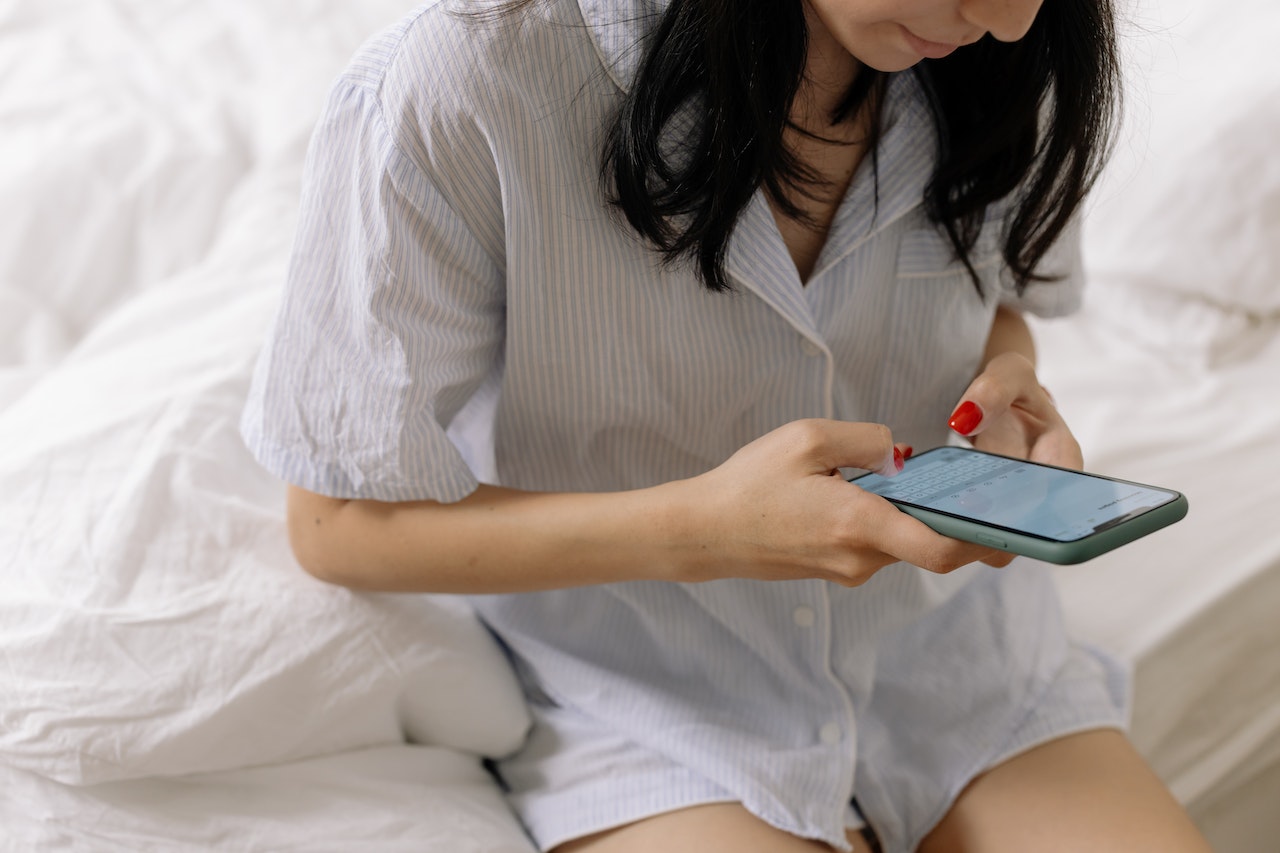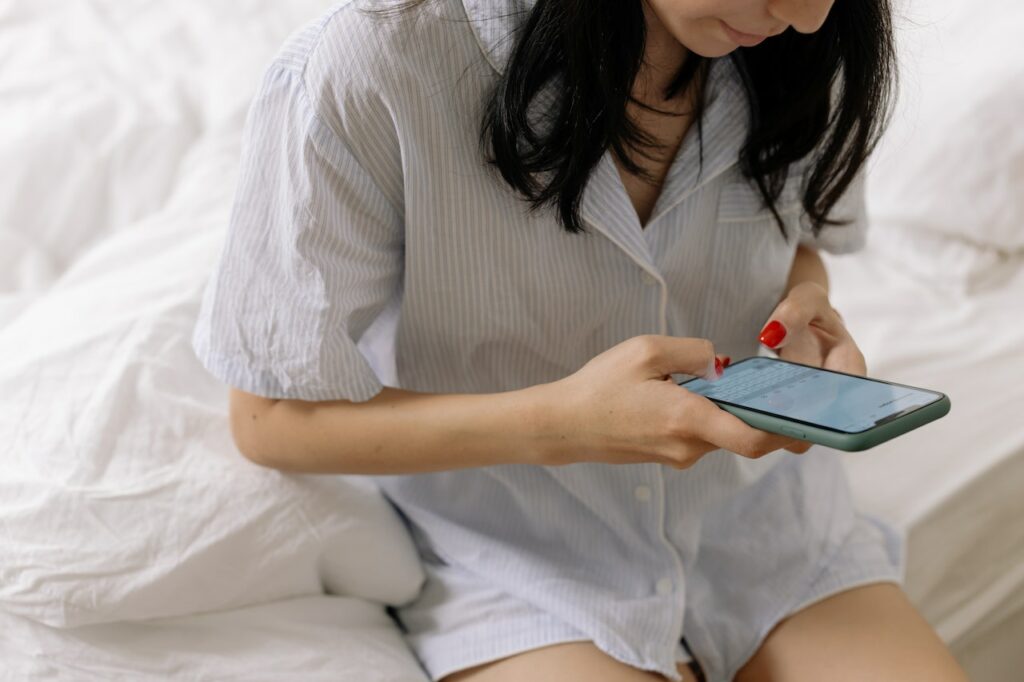 Source: pexels.com
Twilio is a relatively new technology company that has evolved into a huge company with many products.
Its growth has brought a huge increase in its total revenue, year after year. However, the same cannot be said of its net income.
Through the years, its net income has been dropping. Twilio's financial health is weak.
The downtrend of Twilio's share price shows that the market is pessimistic about its outlook, agreeing with its weak fundamentals.
Since there's an agreement between the red arrow and Trend Impulse Factor indicators, the time to sell shares of Twilio short is ripe.
This is because the green arrow and Trend Impulse Factor indicator have been tested and proven. They form the TradersGPS (TGPS) system to help you decipher if a stock is a cut above its peers. You won't have to feel in the dark and make wild guesses.
Are You Ready For The Post-Bottom Rally?
The period between late July and early August had been nothing short of amazing for the stock market.
The ability to capitalize on such opportunities has helped over 5000+ of my students consistently reap superb profits time and time again.
Here are just a few stocks I picked out during the stock rally: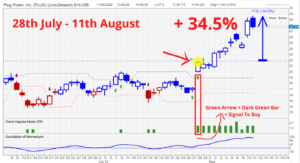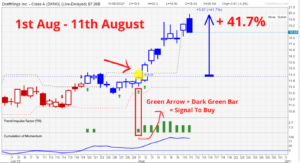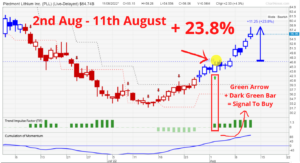 if you knew how to pick out the right stocks, you would have too similarly yielded 20-30% gains like I did in just 2 short weeks during the rally.
If you didn't, there could only be 2 reasons.
1) You were busy hesitating wondering if it was really the 'right time', letting your fear prevent you from doing anything to capitalize on the opportunity.
2) You knew that there was a massive opportunity, but just didn't know how to choose the right stocks to get into.
Whichever reason it is, it all boils down to 1 thing.
➡ You lack a tested and proven system that can help you CONSISTENTLY find winning stocks regardless of bull or bear.
Just look at what having a tested and proven system can do for you.
These are just a few stocks that you could have easily profited from if you used our proprietary TradersGPS system.
With a tested and proven system, finding profitable stocks like these instantly becomes so much easier.
The market is still looking good and there are still tonnes of such opportunities available.
So if you're tired of constantly missing out profits like this and want a real, proper method to consistently finding winning stocks regardless of bull or bear…
Especially when the market sentiment is improving each day and the possibility of a post-bottom rally coming sooner than we think…
Click HERE and join me in my upcoming LIVE training…
And I will show you the full process from identifying winning stocks all the way to executing the trade, and how it can be done in just 15 minutes.
I will also be opening up questions to the floor where you can ask me to analyze ANY stock of your choice,
and I will show you how the TradersGPS system can help you determine if it's a good buy, WHEN to buy, and WHEN to sell for profits.
Click HERE to register your seat before we hit full capacity!
If you'd also like to get a FREE e-course and learn how to better time your trade entries, click the banner below: