This article is for education purposes only, and not to be taken as advice to buy/sell. Please do your own due diligence before committing to any trade/investment.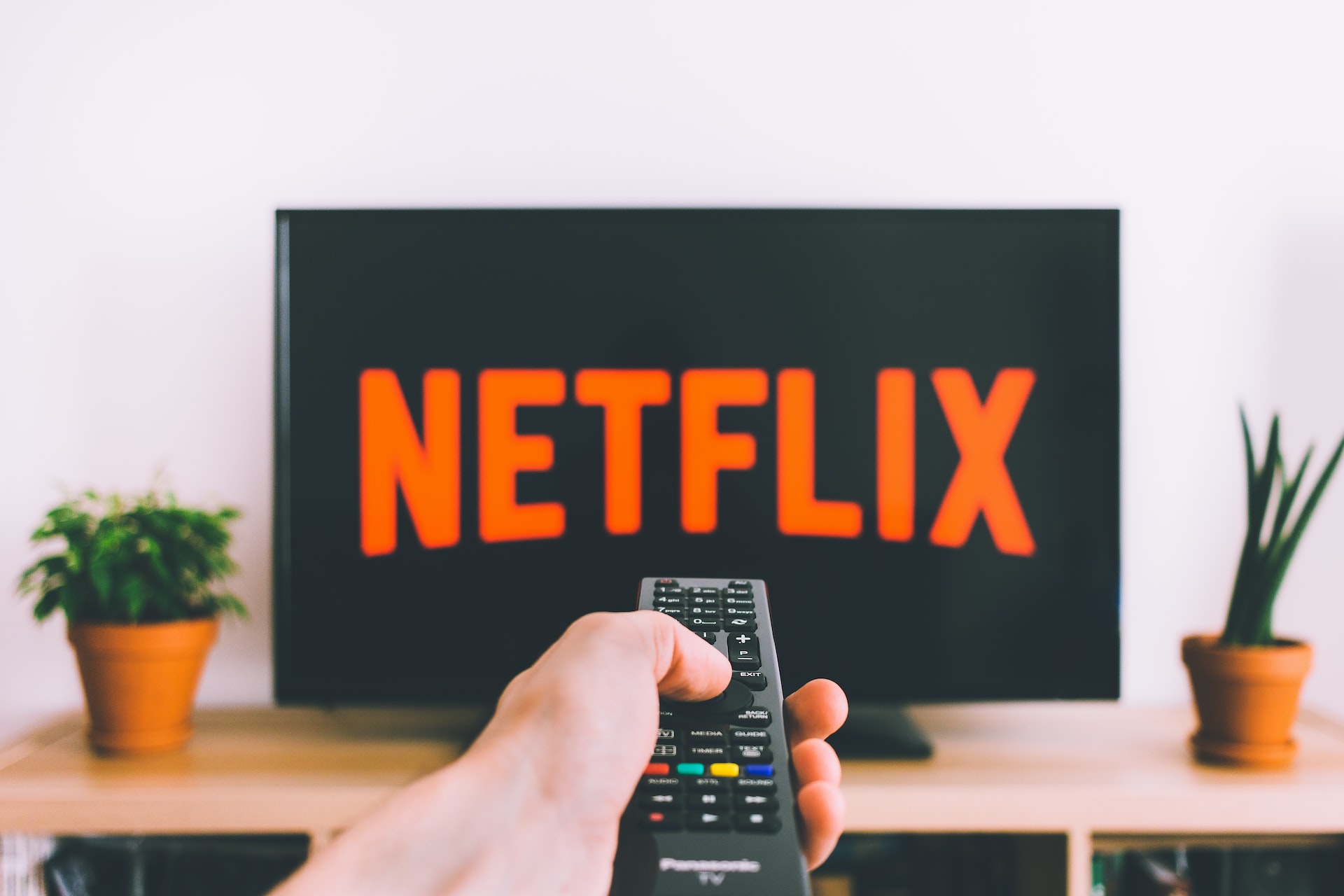 Source: unsplash.com
Welcome to our 13th part of our series on Systematic Trading!
In this part, you'll discover two stocks that are listed in the US. Furthermore, these stocks are exciting as they look like they present opportunities. 
Before you scroll further, you'll want to check out our stock pick in September on 10x Genomics and DoorDash.
Are you ready to check out Caesars Entertainment and Netflix?
Caesars Entertainment (NASDAQ: CZR)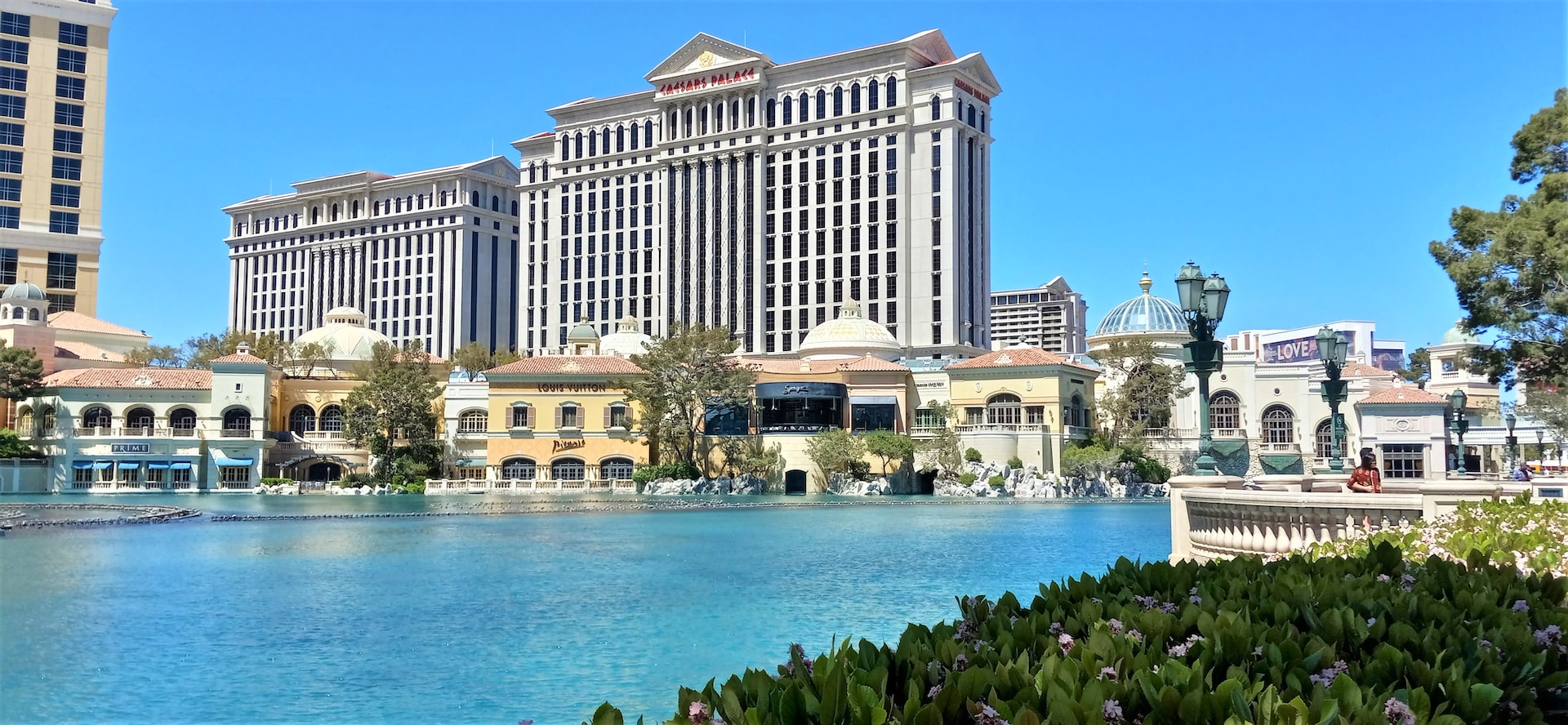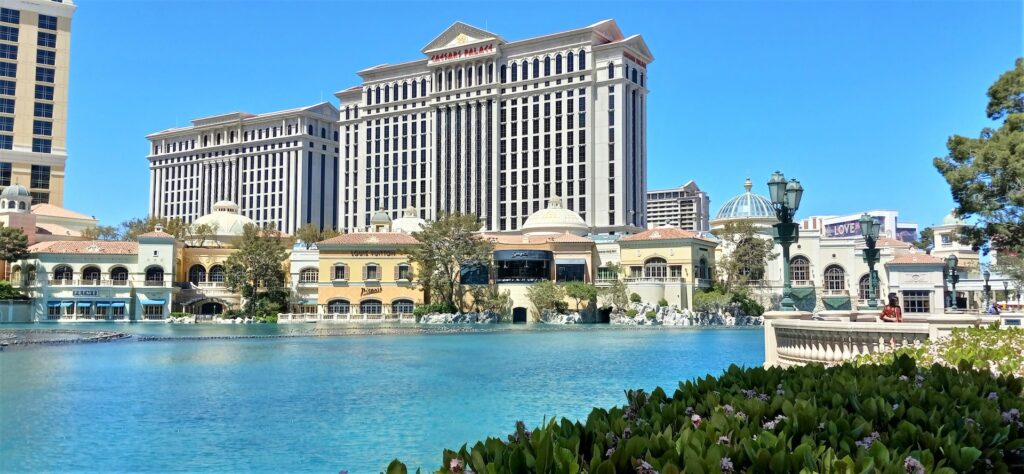 Source: unsplash.com
1. About the Company 
Founded nearly 100 years ago in 1937, Caesars Entertainment started as a single casino which grew to more than 50 casinos worldwide.
Today, it's a gaming and hospitality company. It operates casinos, online gaming sites, hotels, bars, restaurants, and many other entertainment outlets.
Through dedication and a sharp eye for business, Caesars Entertainment expanded to become the largest gaming company in the US.
So, let's check out if there's a trading opportunity now, shall we?
2. Position Trading (Daily)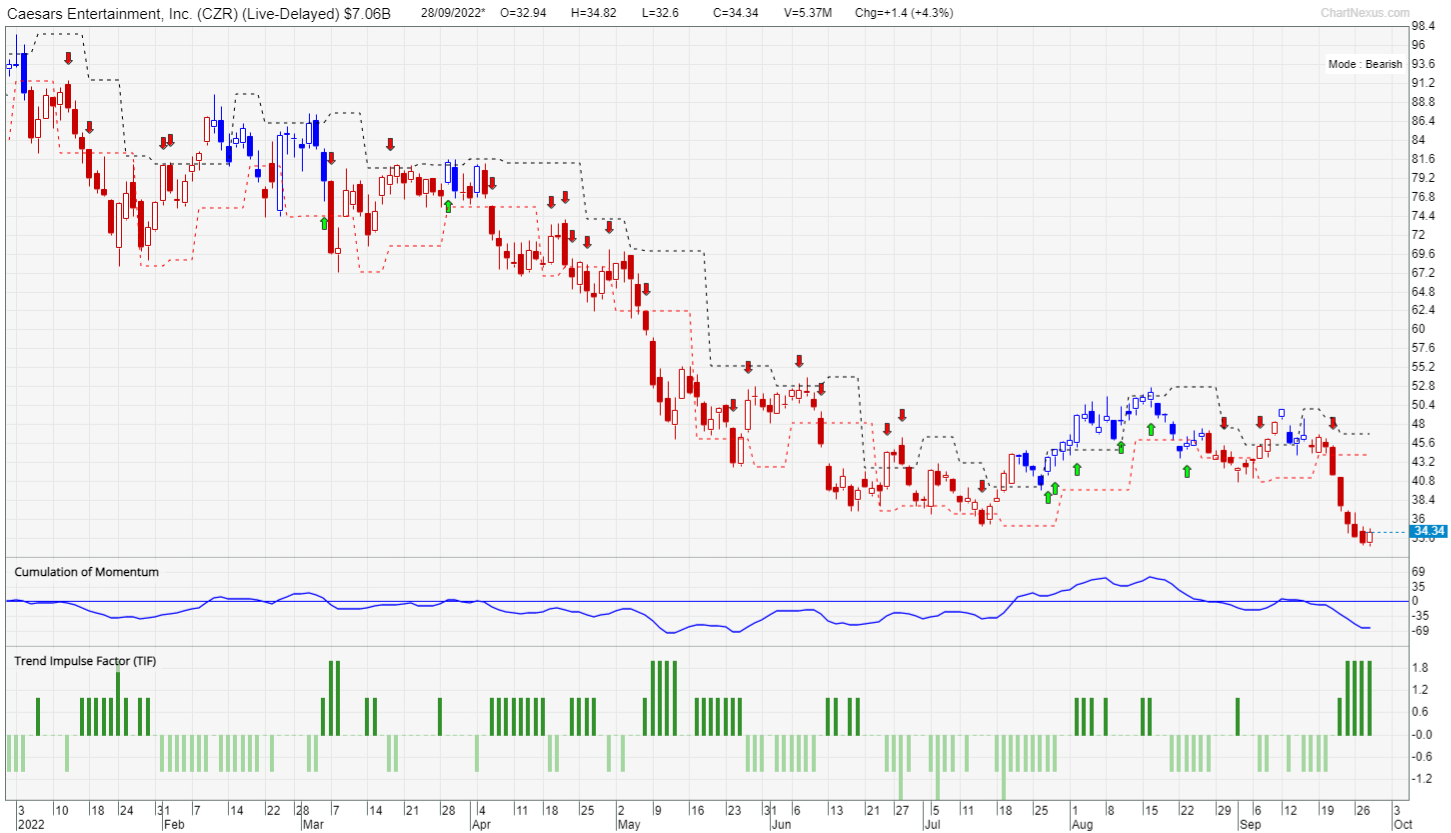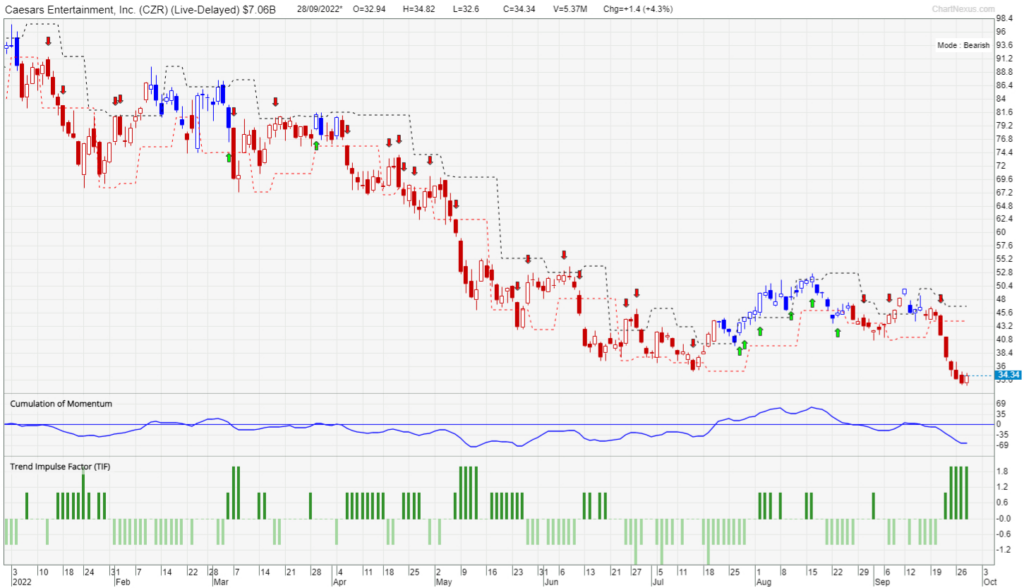 From the chart above, you can see that the share price of Caesars Entertainment is in a downtrend. This means that you 'll want to look for shorting opportunities and ride the downtrend to profit.
The very first question you should be asking – is there a red arrow above the latest candle?
Here, the red arrow appeared a week ago. This means that the current bear move started a week ago.
What's the next question you should be asking?
Is the momentum of this bear market strong?
The answer to this question can be found in the Trend Impulse Factor indicator. When the bar of the indicator is dark green in color, momentum is strong and is likely to continue.
Ok, the red arrow appeared a week ago while the bar of the Trend Impulse Factor is in dark green now. What should you do?
You should wait for both indicators – the red arrow and the Trend Impulse Indicator bar to turn dark green to agree with each other at the same time. By doing so, you'll increase your chance of success.
Netflix (NASDAQ: NFLX)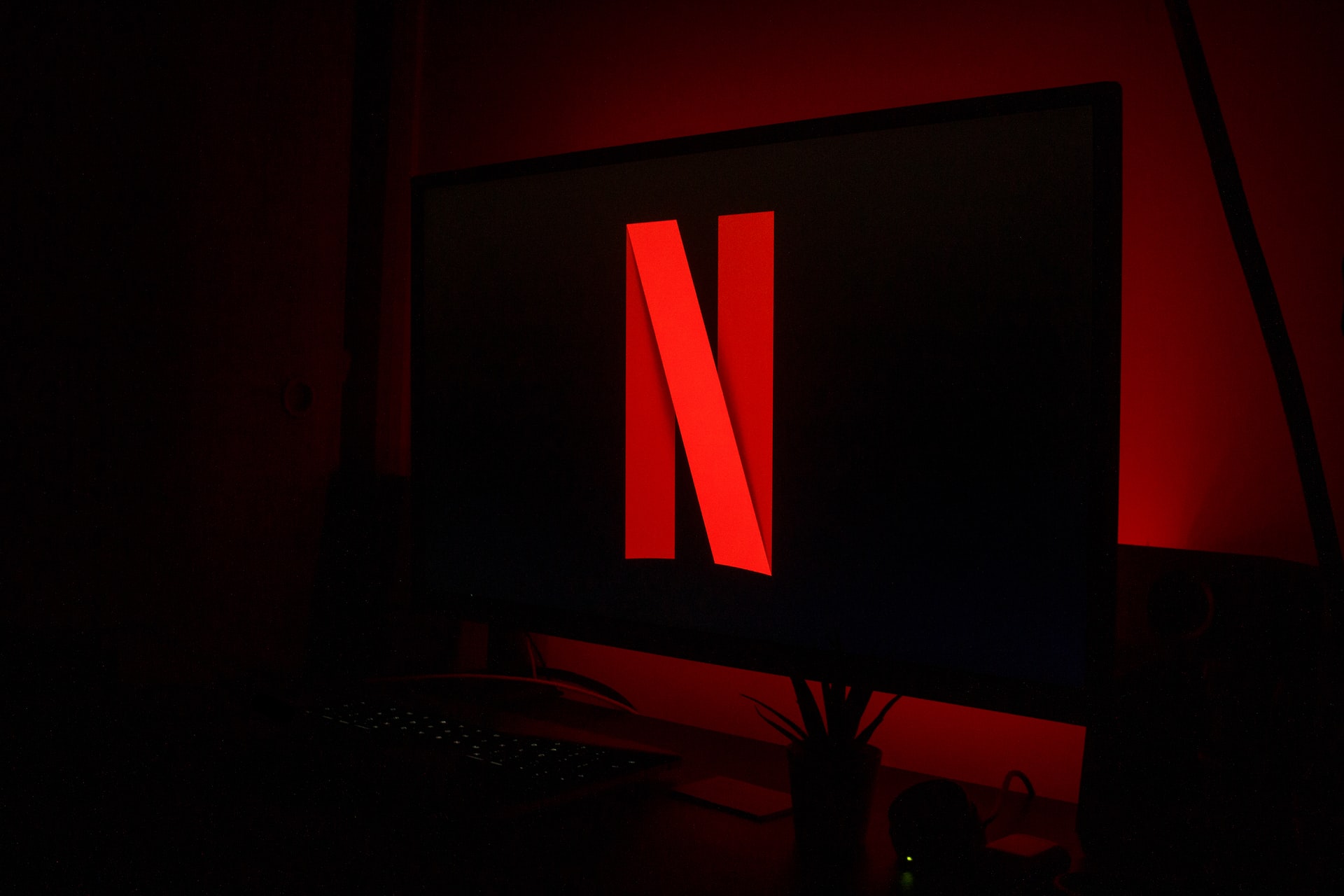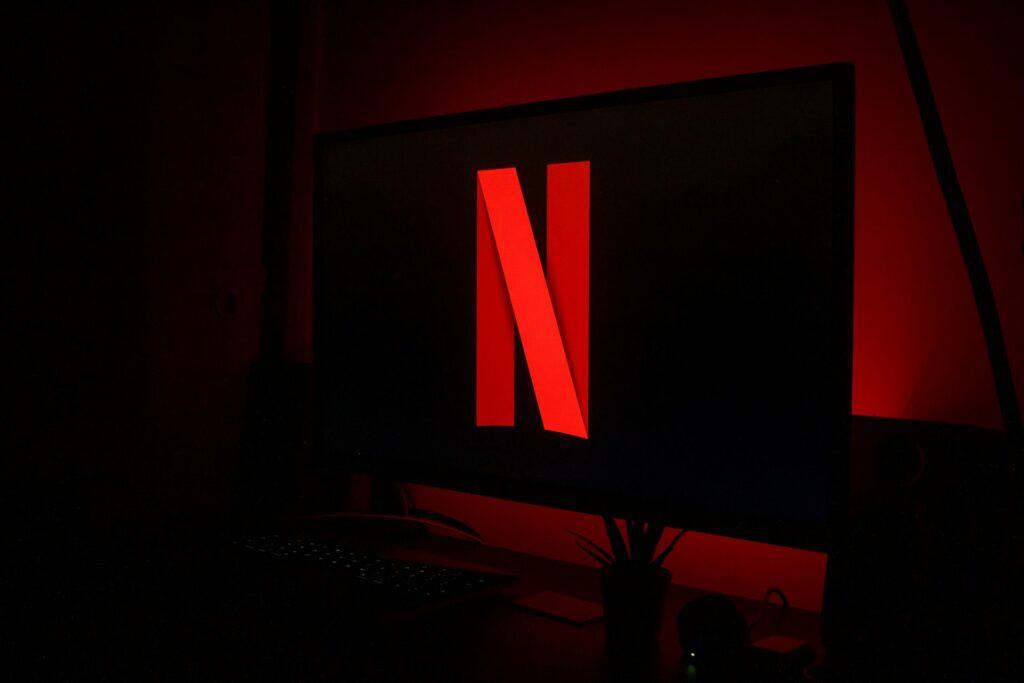 Source: unsplash.com
1. About the Company 
We are all familiar with Netflix being a production and video streaming company. But how did it all start?
Netflix was born in 1997 as a DVD rental company. It charged customers a monthly subscription plan without due dates, late fees, or monthly rental limits.
Through word of mouth and its innovative business model, business grew and it became a listed company in 2002.
Its share price quickly leapt from $1 to over $700 in 20 years, becoming one of the hottest stocks in the past 2 decades.
Is there a position trading opportunity? Let's discover.
2. Position Trading (Daily)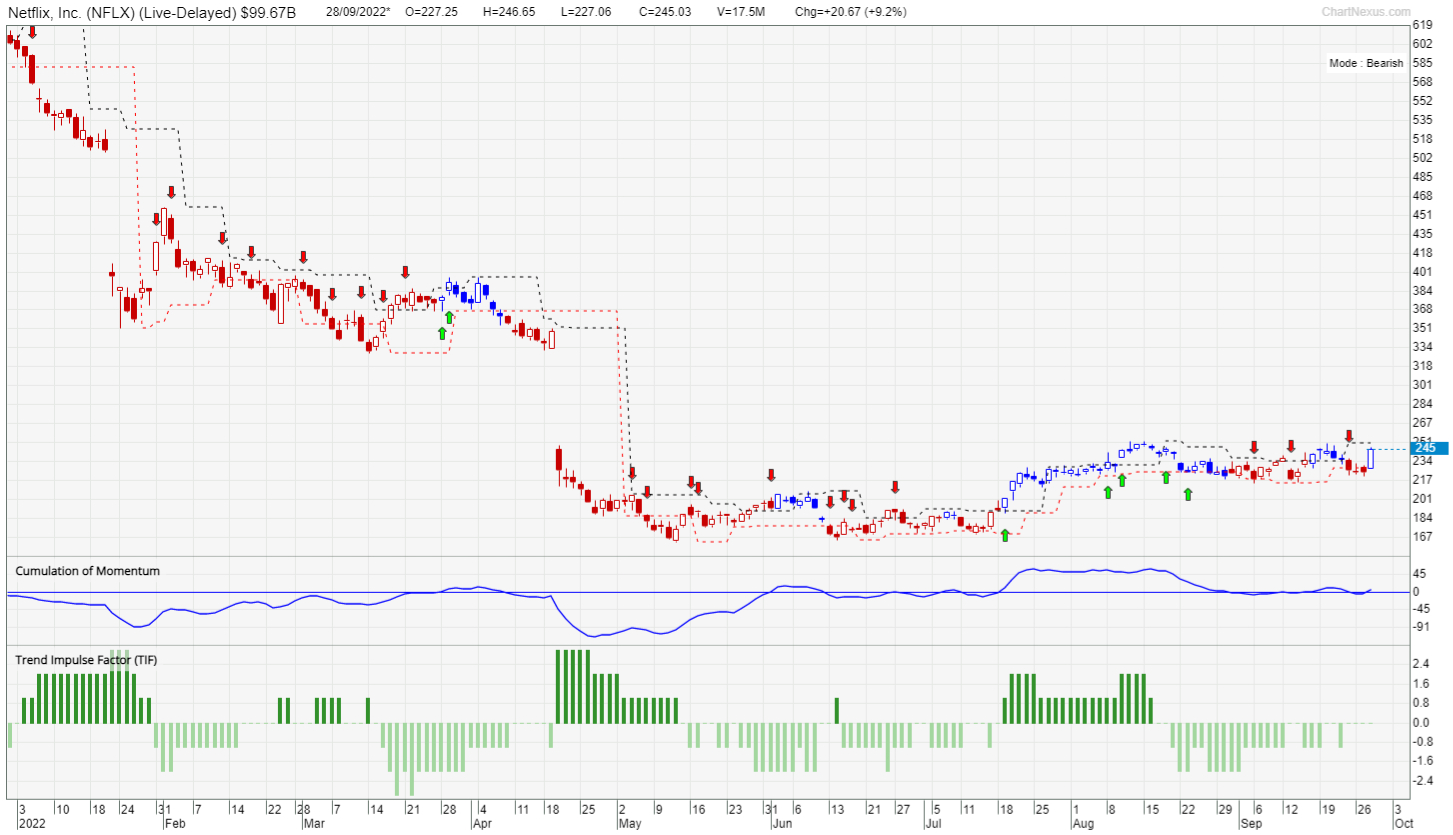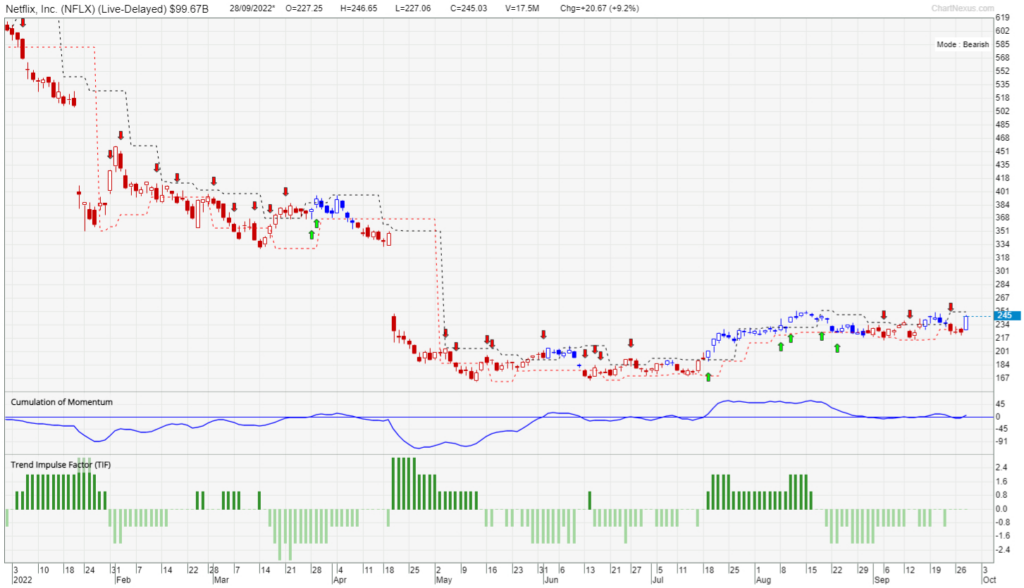 After crossing the $700 mark in November 2021, its share price has been on the slide.
However, it looks like investors are starting to accumulate the shares of Netflix since July 2022. This can be seen from the appearance of green arrows and more blue candles as compared to red candles.
From what you have observed, you should be looking for buying opportunities. Hence, you should be looking for a green arrow.
Presently, the green arrow isn't out, indicating that the current movement isn't considered as the start of a bullish move.
Next, we have a look at the Trend Impulse Factor indicator. As mentioned in the chart analysis of Caesars Entertainment, you'll want the bar of the Trend Impulse Factor indicator to be dark green in color to show momentum.
Since neither indicator is showing simultaneously, there's no trade to be taken at this point of time. However, if the share price of Netflix continues to rise like it did in mid July 2022, a position trading opportunity should be present.
Conclusion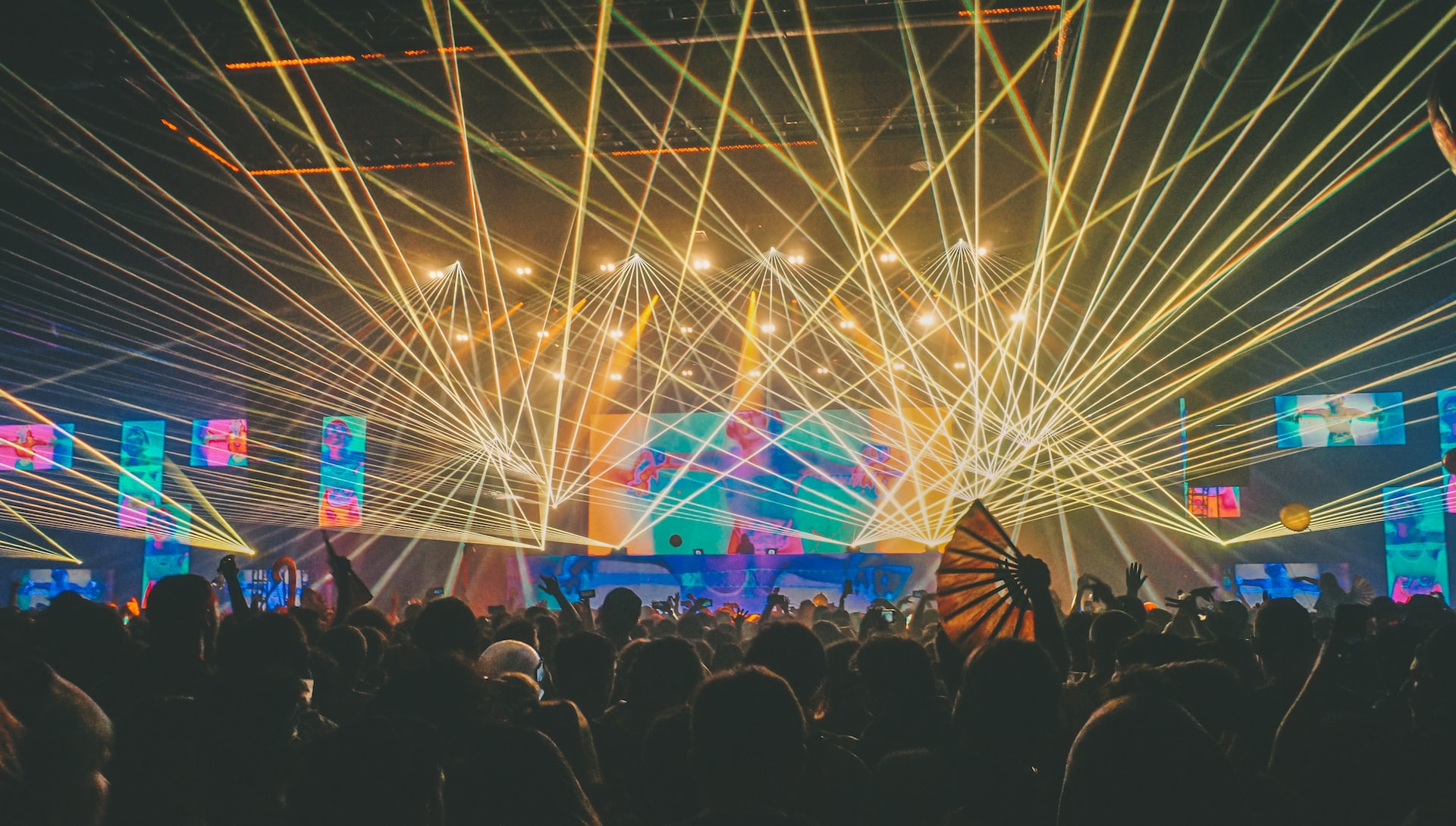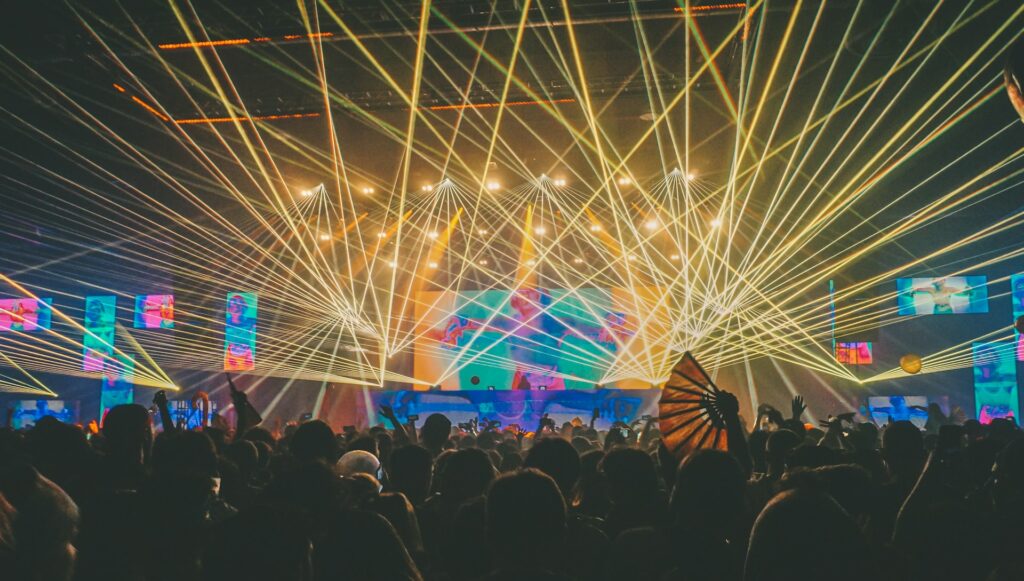 Source: unsplash.com
As the share price of Caesars Entertainment looks bearish, the share price of Netflix looks to be turning bullish in time to come.
You can go long on the shares of Netflix while you short the shares of Caesars Entertainment when both indicators appear simultaneously, agreeing with each other. This will increase the odds of success.
Because the stock market doesn't behave according to our instructions and hopes, it's advisable to place a stop loss level to protect your trading capital when the time to short both stocks is ripe, should an unexpected event occur.
Trading stocks without a proper system can be highly risky. This is why TradersGPS (TGPS) was created. The indicators will help you determine if a stock is ready for action to be taken. You won't have to feel in the dark and make wild guesses.
What are your thoughts?
Share your thoughts with us below!
Are You Ready For The Post-Bottom Rally?
The period between late July and early August had been nothing short of amazing for the stock market.
The ability to capitalize on such opportunities has helped over 5000+ of my students consistently reap superb profits time and time again.
Here are just a few stocks I picked out during the stock rally: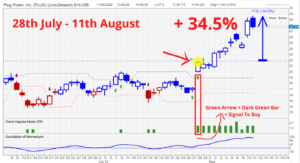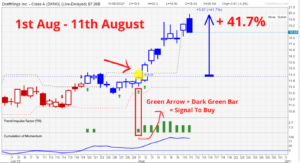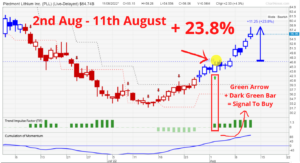 if you knew how to pick out the right stocks, you would have too similarly yielded 20-30% gains like I did in just 2 short weeks during the rally.
If you didn't, there could only be 2 reasons.
1) You were busy hesitating wondering if it was really the 'right time', letting your fear prevent you from doing anything to capitalize on the opportunity.
2) You knew that there was a massive opportunity, but just didn't know how to choose the right stocks to get into.
Whichever reason it is, it all boils down to 1 thing.
➡ You lack a tested and proven system that can help you CONSISTENTLY find winning stocks regardless of bull or bear.
Just look at what having a tested and proven system can do for you.
These are just a few stocks that you could have easily profited from if you used our proprietary TradersGPS system.
With a tested and proven system, finding profitable stocks like these instantly becomes so much easier.
The market is still looking good and there are still tonnes of such opportunities available.
So if you're tired of constantly missing out profits like this and want a real, proper method to consistently finding winning stocks regardless of bull or bear…
Especially when the market sentiment is improving each day and the possibility of a post-bottom rally coming sooner than we think…
Click HERE and join me in my upcoming LIVE training…
And I will show you the full process from identifying winning stocks all the way to executing the trade, and how it can be done in just 15 minutes.
I will also be opening up questions to the floor where you can ask me to analyze ANY stock of your choice,
and I will show you how the TradersGPS system can help you determine if it's a good buy, WHEN to buy, and WHEN to sell for profits.
Click HERE to register your seat before we hit full capacity!
If you'd also like to get a FREE e-course and learn how to better time your trade entries, click the banner below: