Megatrend ETFs 2021: Investing Themes With Structural Growth In The Coming Decade
Megatrends are powerful, transformative forces that are longer-term in nature and have irreversible consequences for the world around us. From AI to genomics to clean energy, megatrends are shifting the priorities of society, driving innovation, and redefining business models.
Megatrend investing is all about finding these long-term structural trends that are experiencing huge tailwinds in terms of structural growth over the coming decade and longer.
There are many ways to partake in megatrend investing but the easiest solution is through thematic ETFs that invest in these revolutionary companies. In this article, we identify 14 megatrends and their corresponding ETFs to invest in.
Which of these ETFs has performed the best in 2021 and can that outperformance last for the rest of the year and beyond?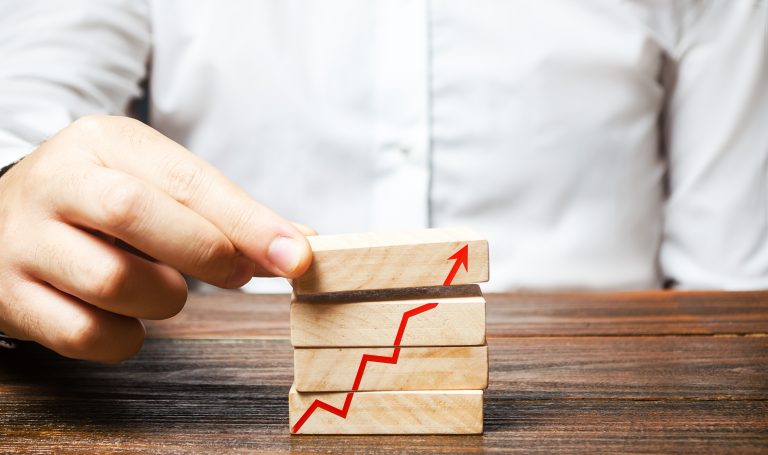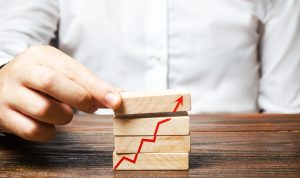 Megatrend Investing Themes
We will be looking at these 14 megatrends and their respective ETFs:
Blockchain (BLCN)
Robotics and AI (BOTZ)
Clean Water (FIW)
Cloud Computing (CLOU)
Emerging Markets Infrastructure (EMIF)
Emerging Markets Internet & Ecommerce (EMQQ)
Cyber Security (HACK)
Global Clean Energy (ICLN)
Genomics Immunology and Healthcare (IDNA)
Self-Driving EV and Tech (IDRV)
US Infrastructure (IFRA)
Global Infrastructure (IGF)
Internet of Things (SNSR)
Exponential Technologies (XT)
Which of these megatrends have done the best in 2021 and which are the ones that have consistently outperform the general market (S&P 500) over the past 5 years? Can that outperformance continue in the coming decade?
#1 Best Performing Megatrend ETFs: IFRA
As can be seen from the table, most of these megatrend ETFs have underperformed the S&P 500 YTD, with the best performing megatrend ETF being IFRA, iShares US infrastructure ETF. This ETF is a relatively small-cap ETF, with net assets less than $600m.
The Fund seeks to track the investment results of the NYSE Factset US Infrastructure Index that composed of equities of US companies that have infrastructure exposure and that could benefit from a potential increase in domestic infrastructure activities.
On a YTD basis, IFRA outperformed the S&P500 by 4.3% (as of 23 June 2021), generating total returns of c.18%.
As can be seen from its top holdings above, the ETF is extremely diversified, with its top holding being BLDR which consists of just 1.7% of the total portfolio position.
Many of the counters are relatively unknown small-cap US companies exposed to the infrastructure sector which might be an ideal way to partake in the massive US infrastructure spending where President Biden is currently proposing a $1.7trn bill to "make America great again".
#2 Best Performing Megatrend ETFs: FIW
The next best performing megatrend ETF in 2021 is the First Trust Water ETF (FIW) that generated a return of 14.5% so far in 2021, slightly outperforming the S&P 500. This ETF is slightly bigger than that of IFRA, with net assets of $998m and it is rated 5 stars by Morningstar.
The investment seeks to track the investment results of the ISE Clean Edge Water Index and the fund will invest at least 90% of its total assets in the securities that comprise the underlying index. The index is designed to track the performance of small, mid, and large-capitalization companies that derive a substantial portion of their revenues from the potable water and wastewater industry, according to Clean Edge.
The FIW ETF is pretty concentrated in several stocks, with its Top 10 holdings accounting for approx. 43% of the fund's portfolio position. The top holding in the fund is Advanced Drainage System which is a company that produces plastic corrugated pipes and other drainage products.
What I like about this ETF is its consistency in terms of outperforming the S&P 500 over the past 5 years and is one of the few megatrend ETFs in this list that has shown such steady outperformance. We will talk more about that later on.
#3 Best Performing Megatrend ETFs: BLCN
The third best performing megatrend ETF in this list is the Siren Nasdaq NexGen Economy ETF (BLCN) which is an ETF that focuses on tracking the investment returns of the Siren Nasdaq Blockchain Economy Index. This index is designed to measure the returns of companies that are committing material resources to developing, researching, supporting, innovating, or utilizing blockchain technology for their proprietary use or for use by others ("Blockchain Companies").
Companies in this ETF are more geographically diversified, with 45% being non-US stock. Hence it is a good option for those seeking geographical diversification.
Unlike betting directly in cryptocurrencies which is a lot more volatile, the ETF invests in mainly blue-chip companies that are at the forefront of blockchain technology, and not necessarily having a huge exposure to bitcoins or cryptocurrencies (think Tesla and Microstrategy).
Its largest exposure is in Canaan Inc, followed closely by AMD and DocuSign, 2 blue-chip US companies that are at the forefront of blockchain advancement. Other notable stocks in this list include LINE Corp, Square, Mastercard, Alibaba, JD, Facebook, Cisco, and Paypal.
#1 Worst Performing Megatrend ETFs: ICLN
We have covered the Top 3 best-performing megatrends ETFs in 2021. On the other hand, some of these best performing megatrend ETFs in 2020 has been the worst, notably, ICLN which is the iShares Global Clean Energy ETF.
The investment seeks to track the investment results of the S&P Global Clean Energy IndexTM composed of global equities in the clean energy sector.
The index is designed to track the performance of approximately 100 clean energy-related companies.
The fund generally invests at least 80% of its assets in the component securities of the index and in investments that have economic characteristics that are substantially identical to the component securities of the index and may invest up to 20% of its assets in certain futures, options and swap contracts, cash and cash equivalents, as well as in securities not included in the index.
Unlike many of the ETFs in this list, the majority of companies invested in this ETF are non-US stocks (61%), with a major stake in non-US companies such as Orsted, GCL-Poly Energy, China Longyuan, Verbund AG, etc.
The ICLN ETF has declined by close to 19% YTD, one of only 2 ETFs that generated losses in 2021 thus far. However, its 1-year return of 87.5% remains the most superior among this list of megatrend ETFs.
#2 Worst Performing Megatrend ETFs: EMQQ
The second worst performing megatrend ETF is the Emerging markets internet & Ecommerce, EMQQ which is a pretty large size ETF with $1.6bn in net assets and rated 5 stars by Morningstar. The reason why this ETF has underperformed substantially is due to its substantial exposure to China tech stocks such as Tencent, Alibaba, and Meituan which are the Top 3 holdings of the funds.
China Tech counters have been underperforming of late as a result of political headwinds faced by these companies where the Chinese government looks to reign in the influence that these companies have on the China tech sector and the Chinese economy as a whole.
#3 Worst Performing Megatrend ETFs: CLOU
The third-worst performer in this list of megatrend ETFs is the Global X Cloud Computing ETF (CLOU) which generated a return of just 1.5% in 2021 so far. The companies in this ETF are those that are positioned to benefit from the increased adoption of cloud computing technology.
The largest holding in this ETF is a relatively unknown company called Proofpoint (PFPT) which is an American company that provides SaaS and products for inbound email security, outbound data loss prevention, social media mobile devices, digital risk, email encryption, electronic discovery, and email archiving.
Other more well-known names include Fastly (that has also been under pressure), Zscaler, Shopify, and Zoom which are among the top stock holdings in this ETF.
Consistent Outperformers Over The Past 5 Years
Within this list of 2021 megatrend ETFs, there is only a handful that has consistently outperformed the S&P 500 over a 5 years horizon and none has outperformed the general market over a 10-years horizon (with FIW coming close with just a slight underperformance over 10 years vs. S&P 500).
The 5 megatrends ETFs that have shown outperformance against the S&P 500 over the past 5 years are:
FIW (20% outperformance)
XT (47% outperformance)
HACK (36% outperformance)
EMQQ (60% outperformance)
ICLN (72% outperformance)
While ICLN has shown credible outperformance over the past 5 years, the ETF has underperformed the S&P 500 by a massive 213% over the past 10 years, with returns of only 87% during this period.
As earlier highlighted, only FIW comes close in terms of matching the performance of the S&P500 over the past 10 years, with total returns of 295% during this period.
Conclusion: What Are The Best Thematic ETFs?
The article highlighted some megatrends of the coming decade as well as their associated ETFs to partake in.
Many of these megatrend ETFs have outperformed the S&P 500 over the last 2-3 years. However, many lack consistency in terms of such outperformance, except for a handful of ETFs such as FIW and XT which are some of my personal favorites.
I do welcome readers to highlight other megatrends that are happening at the moment as well as the best ways to participate in them.
If you enjoyed reading this article and various other investment + personal finance articles, do visit New Academy of Finance. Royston has more than 10 years of buy and sell side experience as a financial analyst. He constantly posts interesting, valuable and actionable articles.
If you'd like to get a FREE e-course and learn how to better time your trade entries, click the banner below: