Hello everyone!
This week Collin shares a list of scan results for today (15 August 2021):
Prior Position Signal Long
AN 2 Aug
PEP 26 Jul
SNAP 26 Jul
YUM 26 Jul
MDLZ 19 Jul
NKE 28 Jun
ADBE 21 Jun
NVDA 14 Jun
DKS 22 Mar
Prior Position Signal Short
Weekly Swing Long
Prior Weekly Swing Long ( Take Profit Progressive)
DJI 21 JUN
Prior Weekly Swing Short (Take Profit Progressive)
NIL
Long Term (1-2 Years buy more when drop, DCA)
———————–
Market turning more bullish. We are still in mid recovery.
———————–
Click the picture below to watch the video and find out more.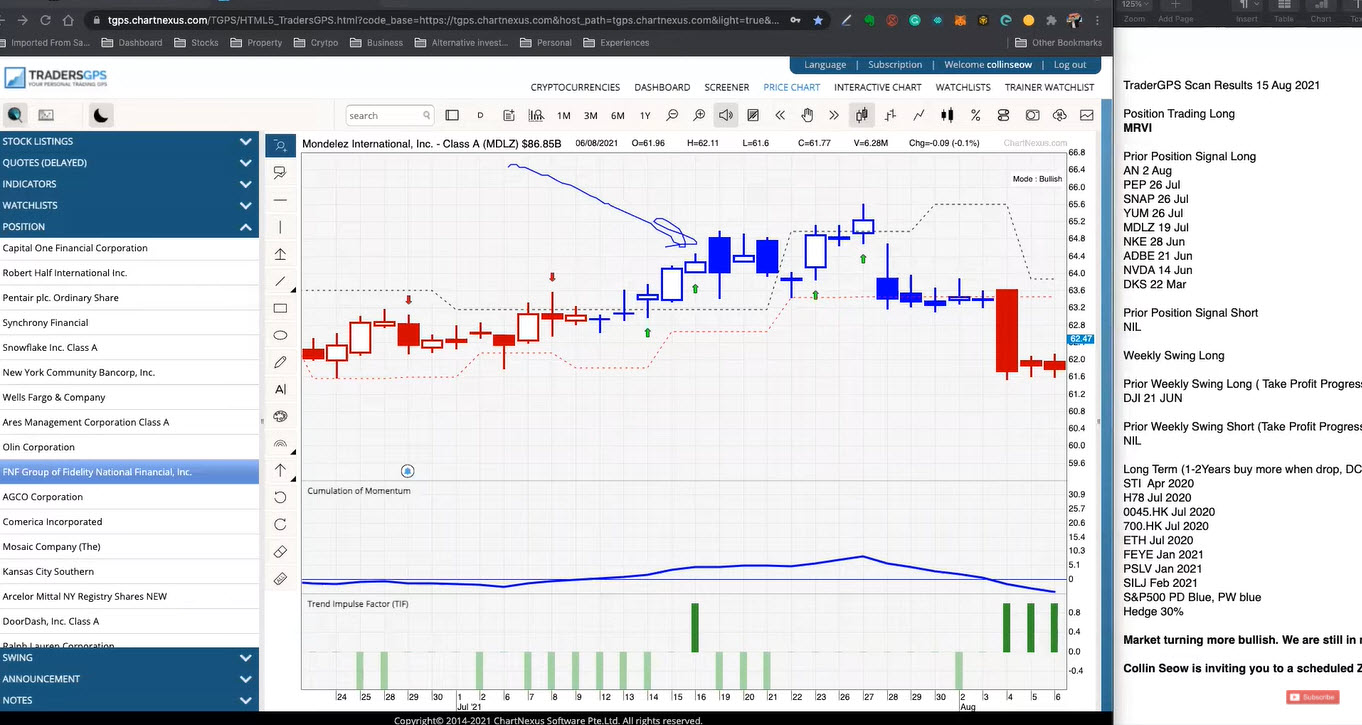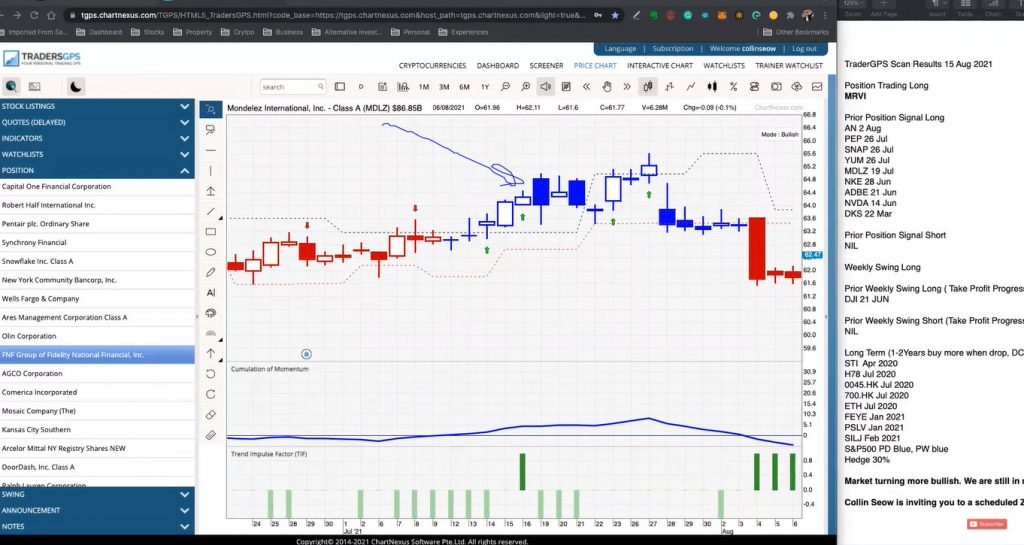 Enjoy the video!
If you'd like to learn more about systematic trading, click the banner below.