Top Stocks To Buy Now
Like any business, the world of investing has its fair share of super stars. These are renowned investors who have achieved sensational results over a long period of time. It's easy to be a one-hit-wonder but a mountain of a challenge to achieve consistent long-term success. This requires not only discipline but a sometimes a knack for stock-picking, a skill that can prove elusive to many.
Some of the biggest gains ever achieved came during periods when there is blood in the street. Committing capital when it looks like the world is ending ain't an easy task and most investors are not "hard-wired" to react in such a way, not when one's portfolio is deeply in the red. This is what differentiates a mediocre investor with that of super-investors.
In this article, we highlight the Top 5 stocks that super-investors have just recently bought in the last quarter (according to Dataroma) and why these stocks should be part of your portfolio consideration.
#1 Microsoft Corp (3 Super Investors Bought)


A hot favourite among investors, Microsoft has amply rewarded the trust of its shareholders, with its current share price at all-time high. The software giant bested Amazon.com in a key cloud contract competition that has fuelled even more gains for the former's price, up more than 40% YTD.
The company is in an enviable position heading into 2020 on the heels of its cloud success and is firing on all cylinders around its office 365 and its cloud computing business, Azure. About 90% of analysts covering Microsoft stock rate the share a BUY.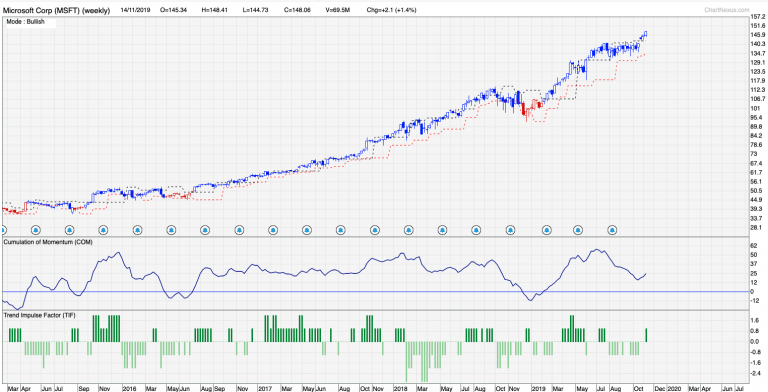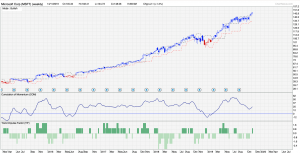 The chart of MSFT has been on a tear on the weekly chart with our trading system, very impulsive and strong trend.
#2 Amazon Corp (3 Super Investors Bought)


The market leader in cloud computing, Amazon's loss to Microsoft for the JEDI contract was a major surprise to the market. Nonetheless, the company remains a favourite tech stocks among investors and is considered one of the Big Four technology companies along with Google, Apple and Facebook.
Amazon is also a Buffett stock although Berkshire Hathaway's stake in it is relatively modest at only USD1bn, with a recent increase of 11%. Some viewed Amazon as a recession-proof stock, with its core e-commerce and cloud business seen as structurally growing industries.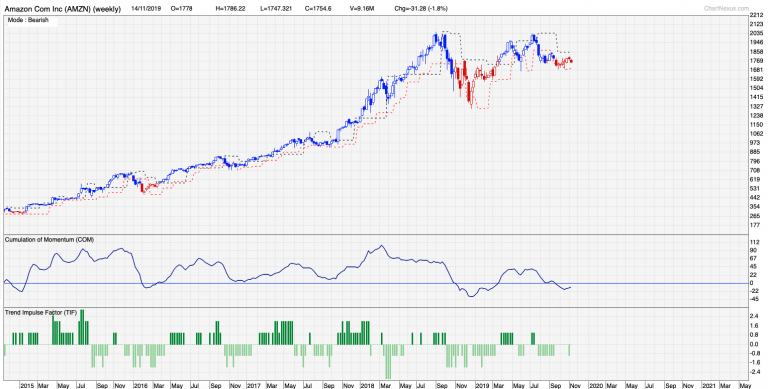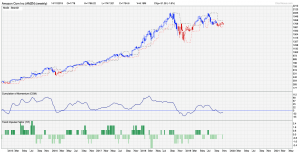 AMZN has been awesome to us for the past few years based on our trading system. Recently it has been on quite a long ranging timeline, once it turns blue we're likely to start rebuilding a new position.
#3 Goldman Sachs Group (3 Super Investors Bought)


Banks have plenty of headwinds to worry about, with falling interest rates, ongoing trade war (that ain't fully resolved) and fears of a global slowdown. However, for value investors, banks might just be the place to park your money in, with most banks trading at a low PER multiple. Goldman for one is trading at a multiple of only 10x PER. It is also trading at only 0.9x the value of its assets, among the lowest of the biggest US banks.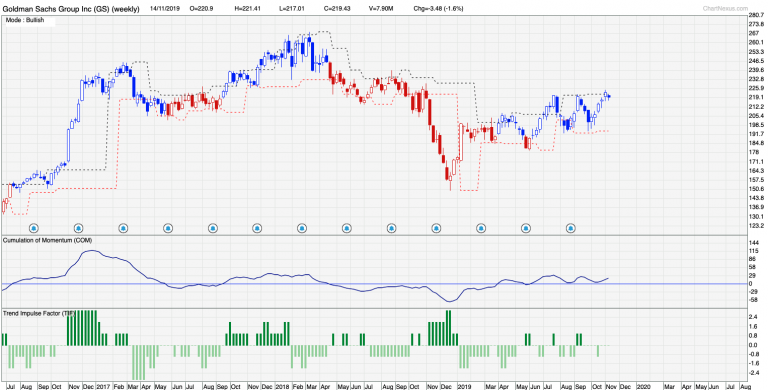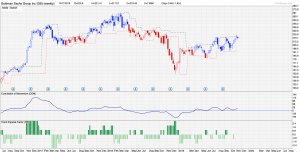 GS Chart has been ranging between $130 – $268 since mid 2016, as of now it's starting to show strength again and it'll definitely be in our current crosshairs.
#4 Charles Schwab (4 Super Investors Bought)


The company's share price plunged in early October when they announced they were eliminating equity-trading commissions. Trading commissions makes up 6% of Schwab's total revenue, a relatively small number but investors worry that the loss of revenue comes at a tough time for the company and for the industry as a whole.
Its latest earnings report tells a different story, with the company earnings 70 cents a share in the quarter, beating consensus estimate of 64 cents. The company also reported revenue of USD$2.71bn, up from 5% from USD$2.58bn a year ago.
The company is planning to launch "fractional" stock ownership in a bid to woo younger investors. That could make it possible for individual investors to buy shares in companies and ETFs in smaller or exact-dollar amounts. This will be a win for investors who are handling small amounts of money and for those who want to invest a certain mount of money each month into retirement accounts.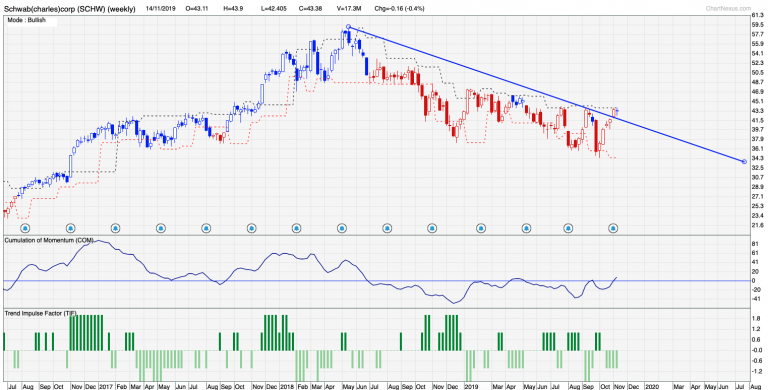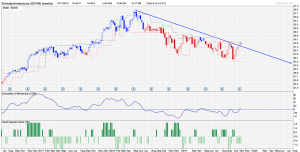 Some false signals on the weeklies as SCHW is trying to break out of a one year trend-line, we're having a wait and see attitude on this stock.
#5 CVS Health Corp (4 Super Investors Bought)

CVS Health is an American healthcare company that owns 1) CVS Pharmacy, a retail chain, 2) CVS Caremark, a pharmacy benefits manager, 3) Aetna, a health insurance provider among other brands. The stock reported better-than-expected 3Q earnings on 6 Nov and the stock powered higher as the turnaround story gains momentum.
CVS has now beaten EPS estimates in 15 consecutive quarters. The turnaround story began on Nov 2018 when CVS completed the purchase of Aetna, setting the stage for CVS to become "the nation's premier health innovation company".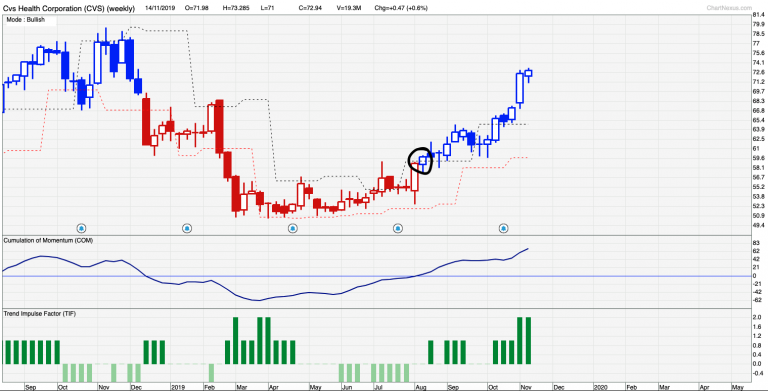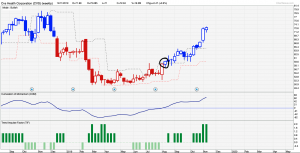 CVS already has a technical buy point around $59, better to wait for a pullback before entering this stock again.
If you enjoyed reading this article and various other investment + personal finance articles, do visit New Academy of Finance. Royston has more than 10 years of buy and sell side experience as a financial analyst. He constantly posts interesting, valuable and actionable articles.