Systematic Trading (June 2022): Darling Ingredients & Dow Inc
Welcome to the ninth part of our series on Systematic Trading!
In this part, you'll discover two stocks that are beating the US stock market. Furthermore, these stocks are exciting as they look like they are about to break out and hit new highs. 
Before you scroll further, you'll want to check out our stock pick in Apr on Molson Coors Beverage and Sysco Corporation.
Are you excited and ready to jump in?
Darling Ingredients (NYSE: DAR)

Source: https://www.darlingii.com/
1. About The Company
Darling Ingredients is in the packaged food industry. It develops, produces, and sells natural ingredients for feed, food, and fuel.
More than supplying food for consumption, Darling Ingredients is also in the pharmaceutical and wellness industry, supporting health and wellness.
In the fuel segment of its business, it produces renewable diesel from by-products and waste from the meat industry, reducing waste.
With so many business segments, Darling Ingredients is a huge company with a market capitalization of more than $13b.
What does the chart of Darling Ingredients look like? Is it ready for a position trade?
Let's discover this in the next section.
2. Position Trading (Daily)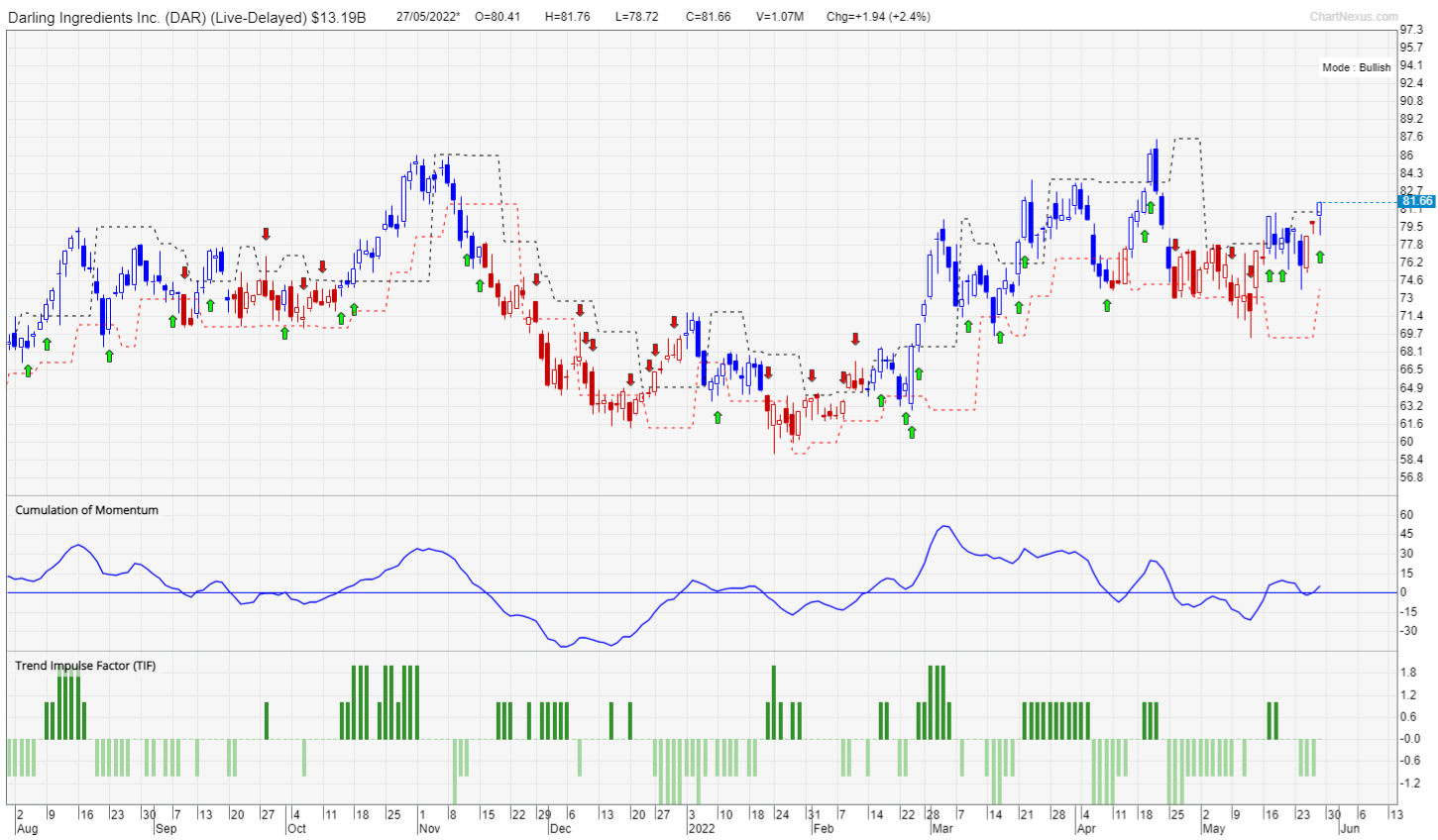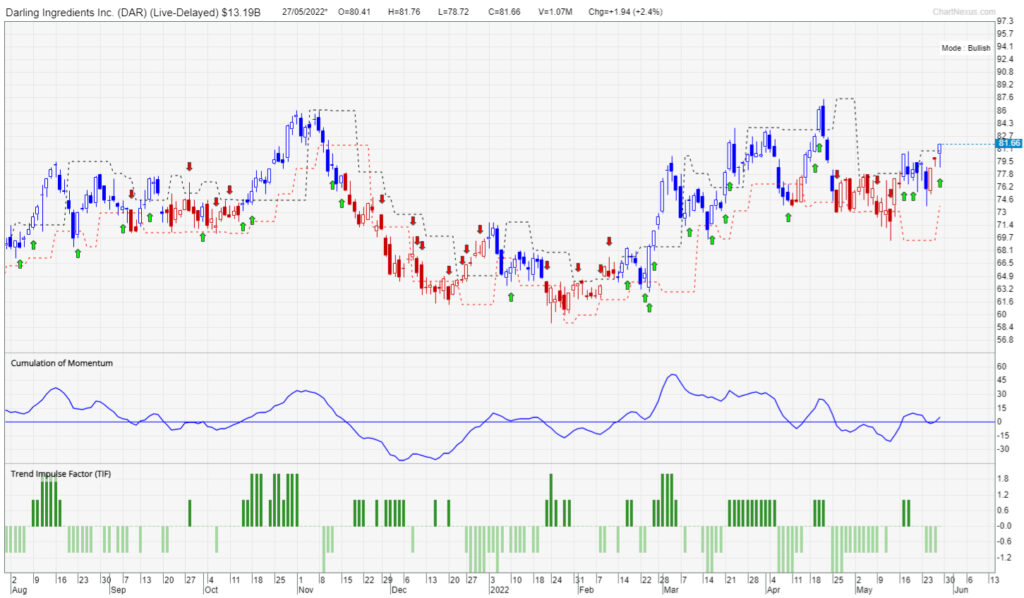 In the past 10 months, the share price of Darling Ingredients has been moving back and forth, without really breaking into any new frontier.
However, this might change as the overall US stock market is showing signs of a recovery. As the saying goes "A rising tide lifts all boats", the share price of Darling Ingredient is likely to rise too.
If the share price of DAR rises in due time, you'll want to see a green arrow and a dark green Trend Impulse Factor bar appear simultaneously. This will present you with a higher chance of profitability because the occurrence of both indicators signals that the bullish momentum is here to stay.
Hence, the timing to position trade DAR isn't here yet.
Dow Inc (NYSE: DOW)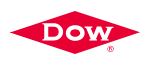 Source: https://www.dow.com/en-us
1. About The Company
Dow Inc is in the materials sector, producing a ton of items for many industries. These industries include agriculture, construction and infrastructure, food and beverage, oil and gas, consumer goods, and chemicals, just to name a handful.
Can you guess the number of brands under Dow Inc?
300. There are around 300 brands under Dow Inc as we speak.
So just how large is Dow Inc? It has a market capitalization of more than $50b!
Knowing all these, Dow Inc is a big and stable company; making it a safe company to invest in.
That aside, what does the chart of Dow Inc look like? Is it ripe for a position trade?
2. Position Trading (Daily)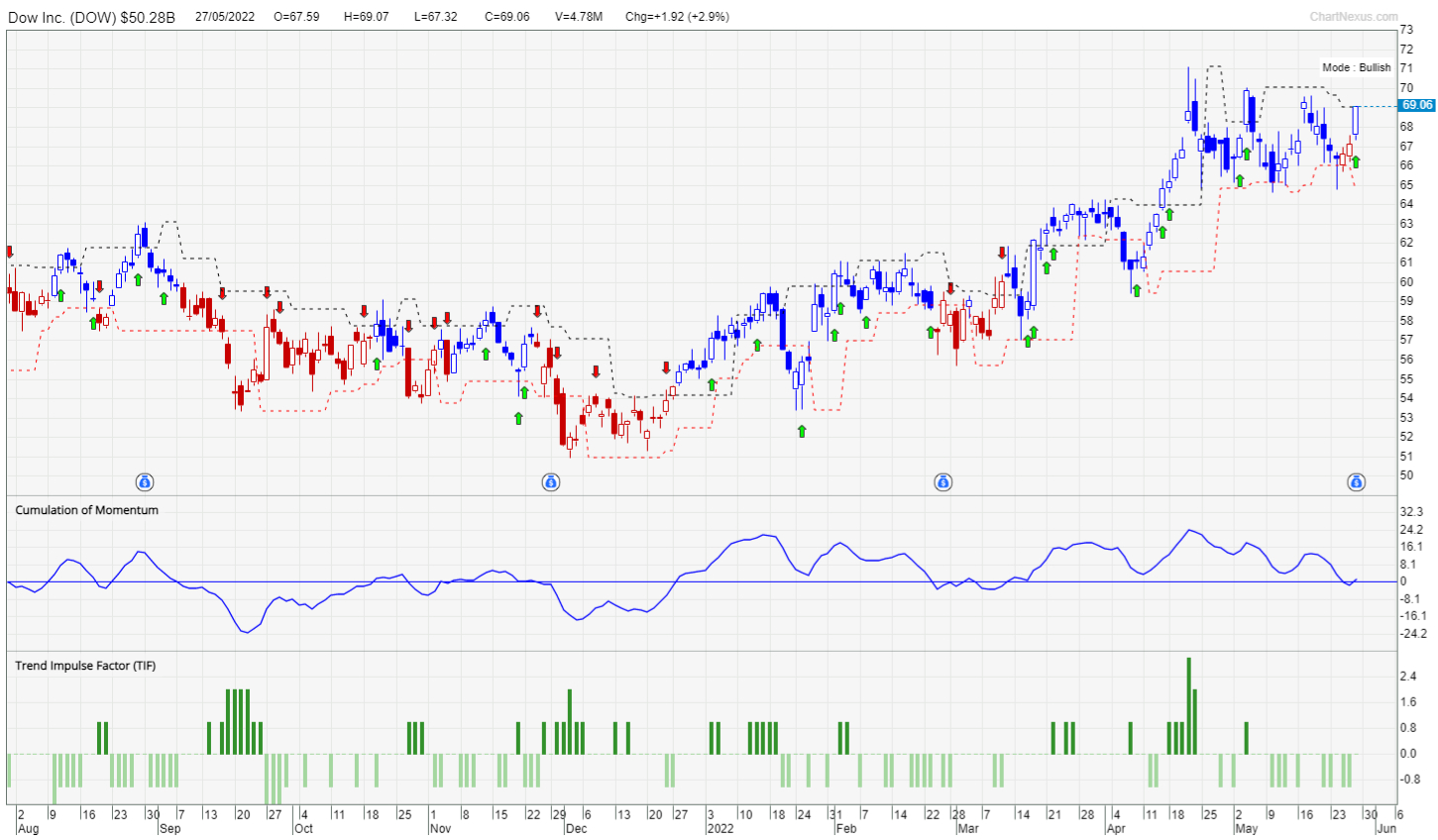 Looking at the chart of Dow Inc, its share price has endured a slow decline till Dec 2022 before rallying. It had even formed a new all-time high in late Apr 2022!
Therefore, it's clear that DOW is in a fresh and strong uptrend. This is a huge positive.
Next, you can see that there's a green arrow under its latest candle. I encourage you to be patient in waiting for the Trend Impulse Factor bar to turn dark green to tilt the odds of success towards you.
When both indicators show, they confirm that the bullish momentum is present and most probably here to stay for a prolonged period of time.
Hence, the rime to position trade DOW isn't here yet.
Conclusion: Darling Ingredients & Dow Inc.
Both DAR and DOW are strong and fabulous stocks. They are also beating the overall US stock market.
Given that the Trend Impulse Factor bar for both stocks has yet to turn dark green, it pays to be patient.
With momentum on their side and the overall US stock market looking set to recover, the price of DAR and DOW should rise in the coming days or weeks.
However, you can never be too sure. Therefore, it's advisable to place a stop loss level to protect your trading capital should an unexpected event occur.
Buying stocks without a proper system can be highly risky. This is why TradersGPS (TGPS) was created. The indicators will help you decipher if a stock is a cut above its peers. You won't have to feel in the dark and make wild guesses.
What are your thoughts? Which stock would you buy?
Share your thoughts with us below!
Did You Know?
The ones who make the MOST money from the stock market actually spent the LEAST time.
Yet, most people tend to spend hours reading news or analyzing charts, only to be caught in a never-ending spiral of disappointment from the stock market.
The truth is, profiting from the market is all about trading smart, not hard. And this is the very secret of all top retail traders and investors.
They all have a system they follow.
A system that helps them identify winning stocks fast and filter away dangerous risky ones, a system that tells them exactly when to buy and sell and eventually exit the stock with profits.
It's like having a personal guide telling you exactly what to do from start to finish. One that is not only reliable in aiding your investment journey, but also saves you time, energy and stress.
So if you wish to start building an additional stream of income through the stock market the SMART way, not the HARD way…
Come and join me in my upcoming LIVE demonstration webclass where I will demonstrate LIVE how ANYONE, even with no experience can learn and adopt a really simple system and apply it almost immediately to start profiting in the markets.
Click HERE to register your seat before we hit full capacity!
If you'd also like to get a FREE e-course and learn how to better time your trade entries, click the banner below: