This article is for education purposes only, and not to be taken as advice to buy/sell. Please do your own due diligence before committing to any trade/investment.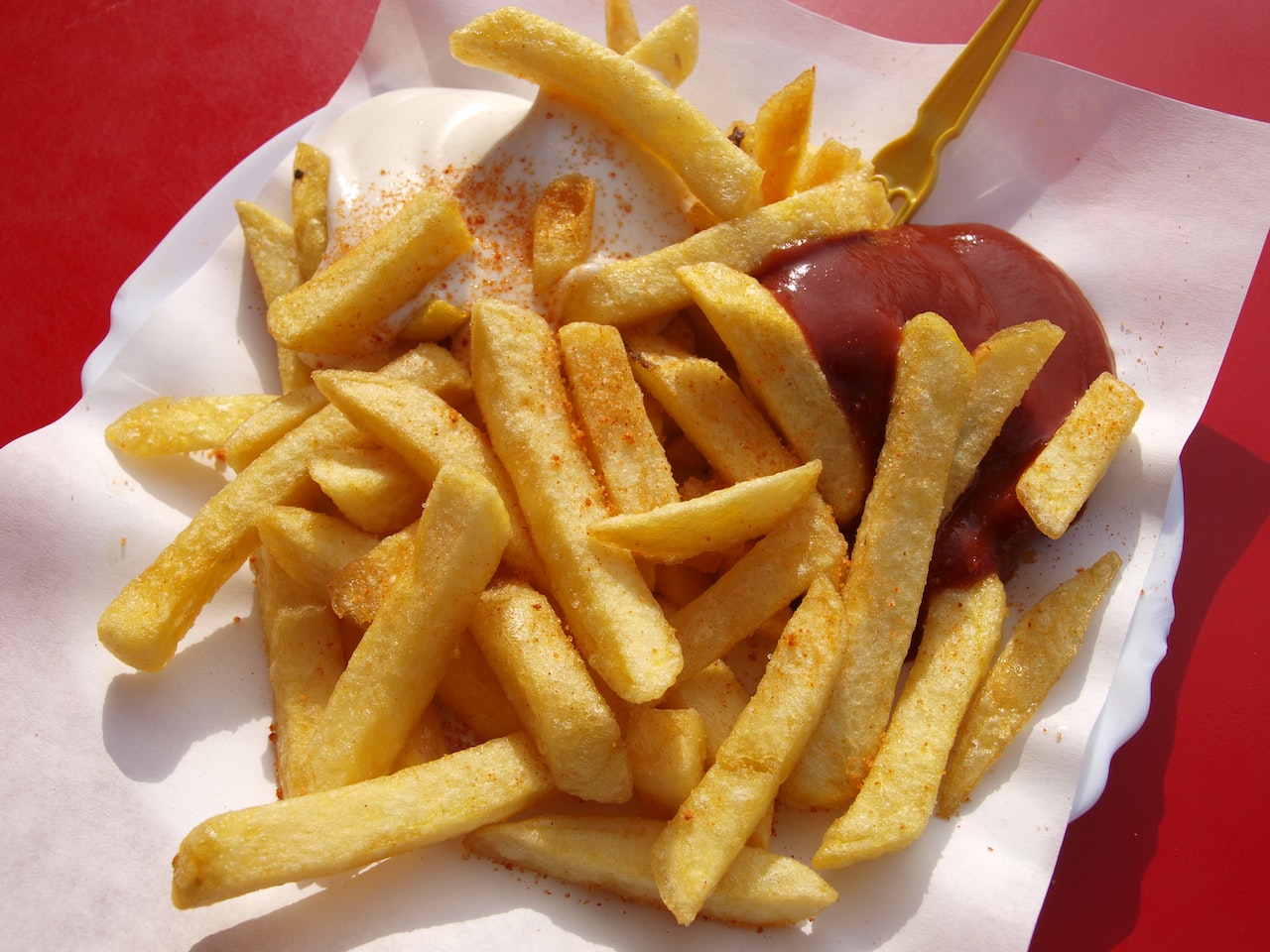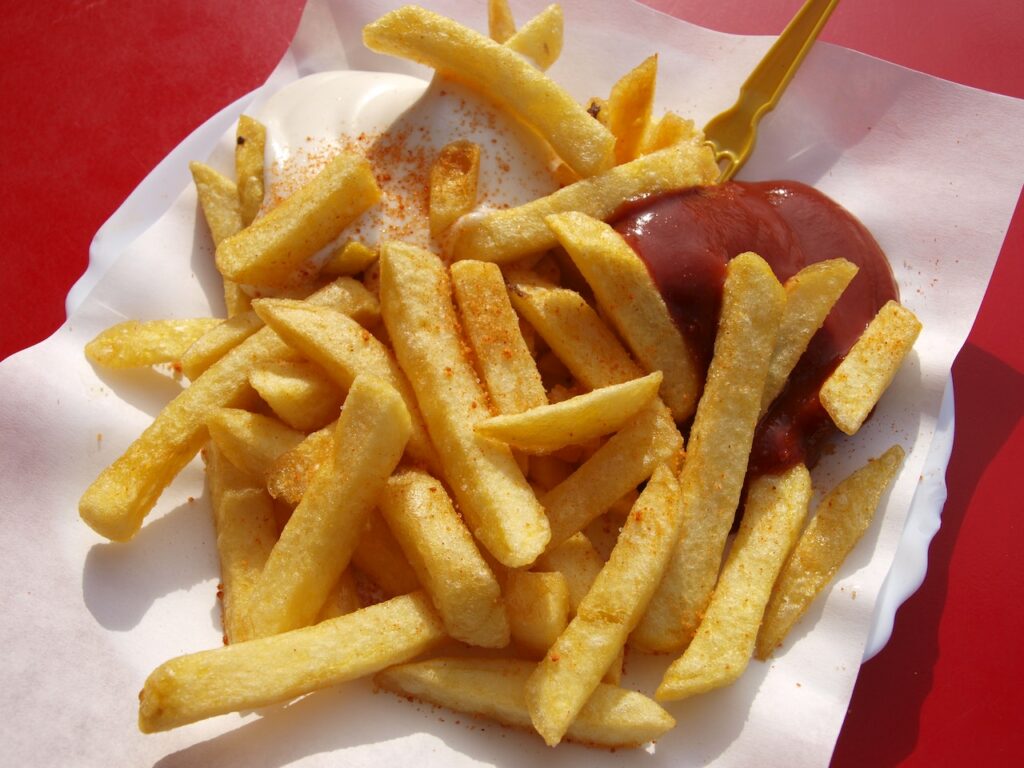 Source: pexels.com
Since I was little, I'd ask my father to buy fries for me.
Back in the days before the use of mobile phones, I'd page my father letting him know that I was hungry. He'd get the hint and return home with a bag of hot and crispy fries.
Now, an adult, I still have a soft spot for fries!
I wonder if the creator of fries is still alive as I'd love to meet him.
Today, let's dive into this company that supplies potatoes, the main ingredient for fries – Lamb Weston.
Brief History of Lamb Weston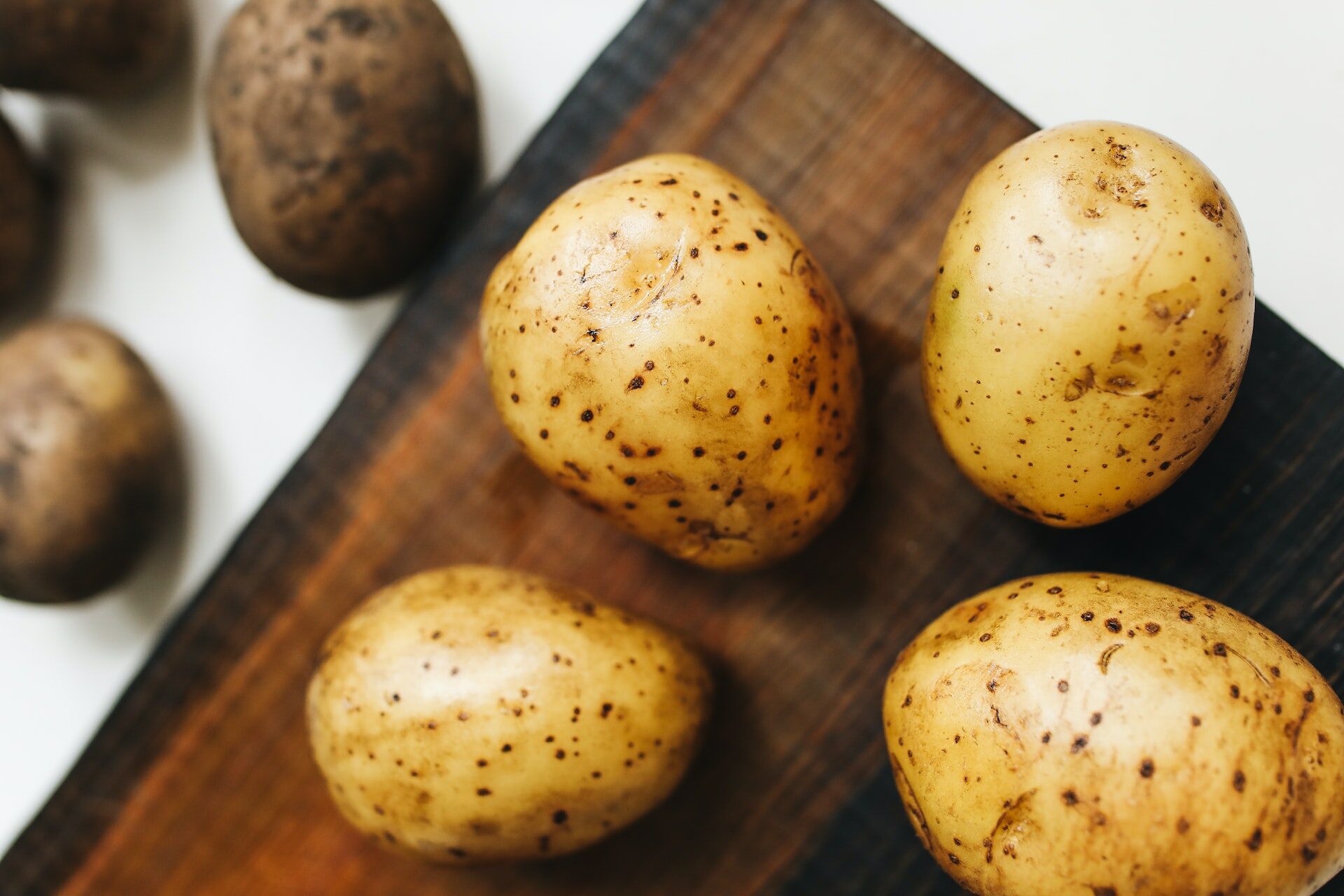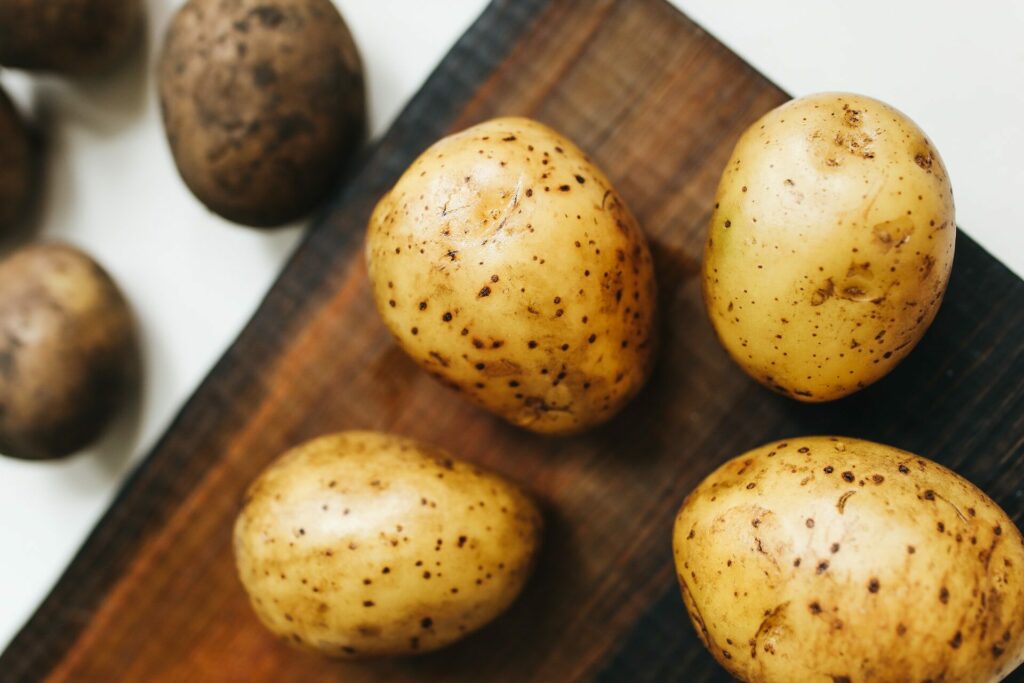 Source: pexels.com
Lamb Weston was founded in 1950. It started off as a pea processing business.
Soon after, Lamb Weston entered the potato business.
Fries were getting popular, and this led to Lamb Weston researching for ways to produce more at with a shorter lead time. And they soon invented the water gun knife which did just that!
This slicing device soon caught on and quickly became the worldwide industry standard.
Its innovation carried on.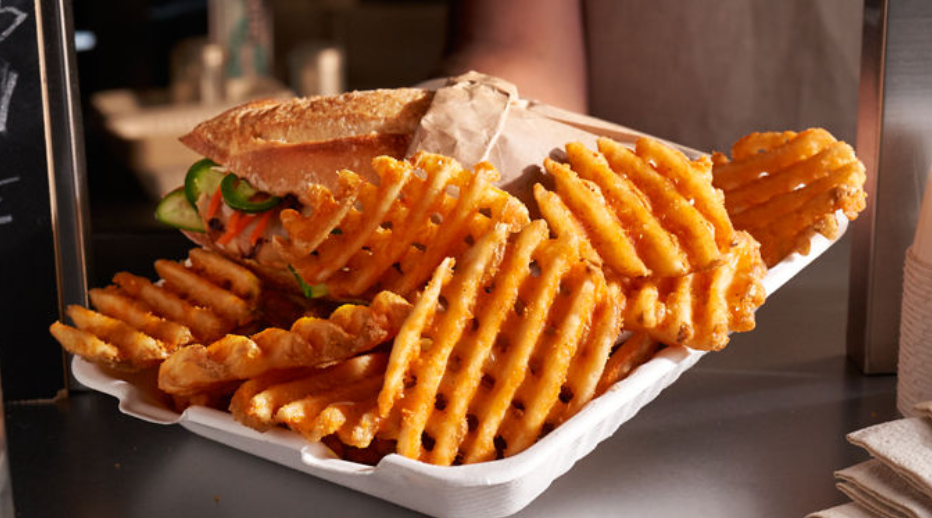 Source: lambweston.com/products/d23.html
Twister fries and Crisscut fries were invented and introduced. They were well-loved and continue to delight.
With strategic partnerships, acquisitions, continued innovation, and more, Lamb Weston expanded its operations to become the king of potato products today.
The history of Lamb Weston enthralls. But as a trader and investor, is this company healthy financially?
Let's find out!
Business Model and Financials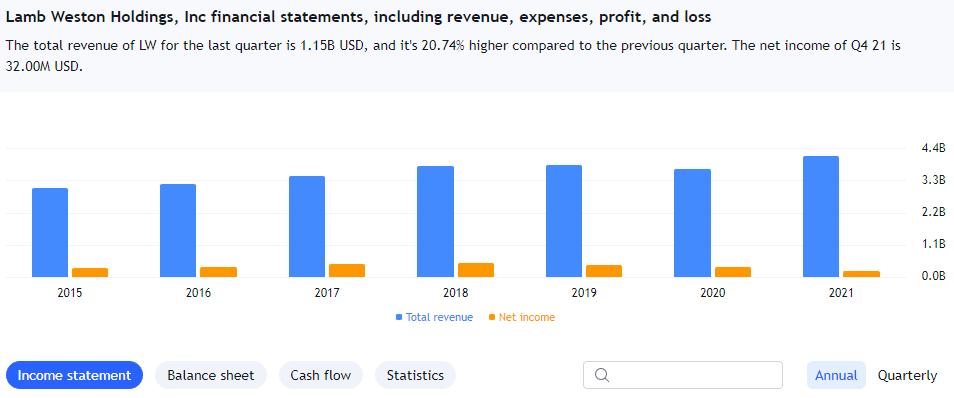 Source: tradingview.com
To rate the financial health of Lamb Weston, let's take a look at its revenue growth.
Lamb Weston's revenue grew steadily from 2015 to 2018. From 2018 to 2020, its revenue stagnated. Its income continued to grow in 2021.
This is good news!
Now, let's focus on its net income.
Its net income had been growing strong, year after year from 2015 to 2018. Since 2019, its net income has been dropping year after year, declining 13% in 2020, and 36% in 2021.
A sharp reduction in its profitability is a cause for concern.
Yet, the share price of Lamb Weston continues to fly! Is it time to position trade shares of Lamb Weston?
Technical Analysis on Lamb Weston (NYSE: LW)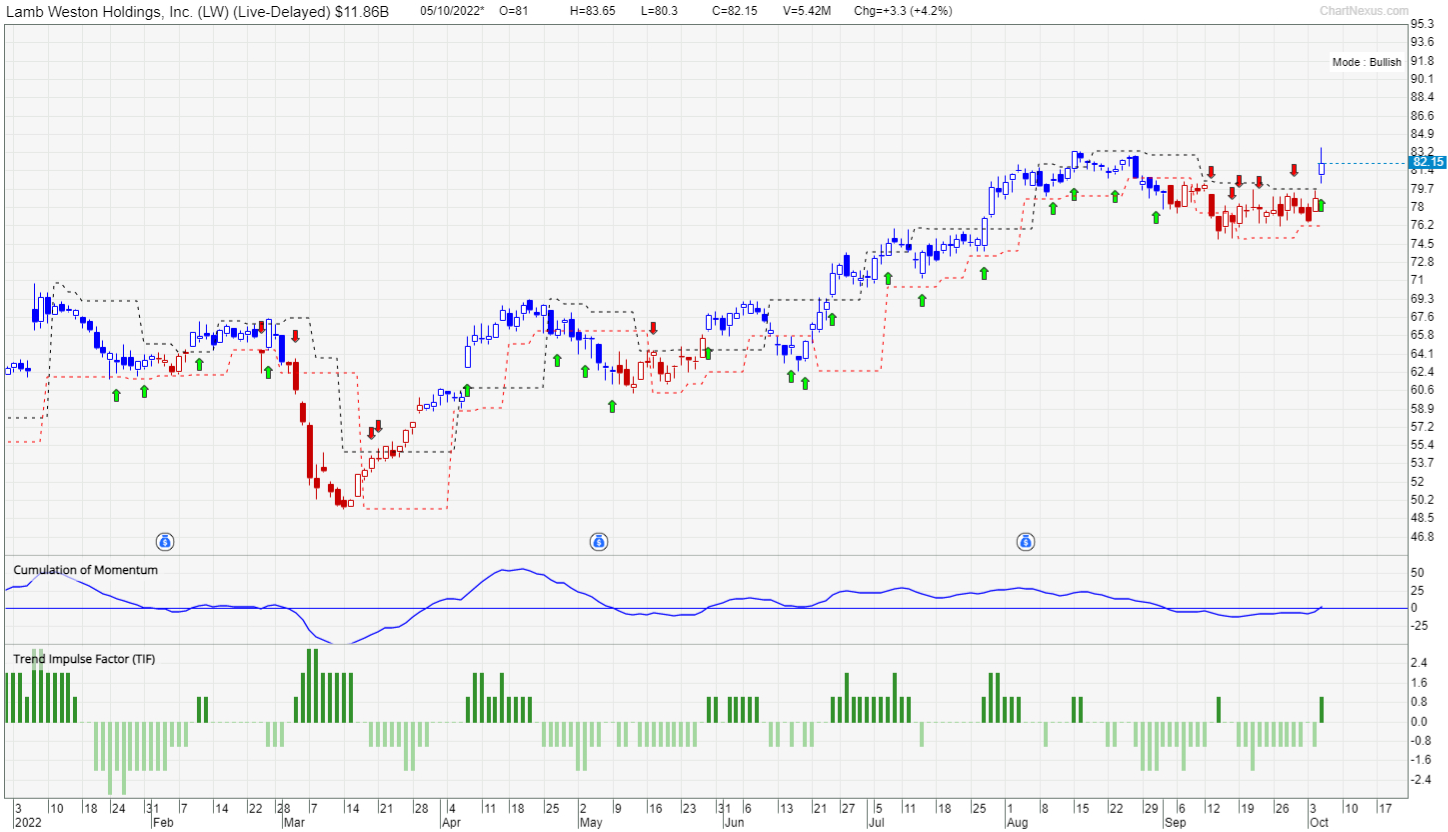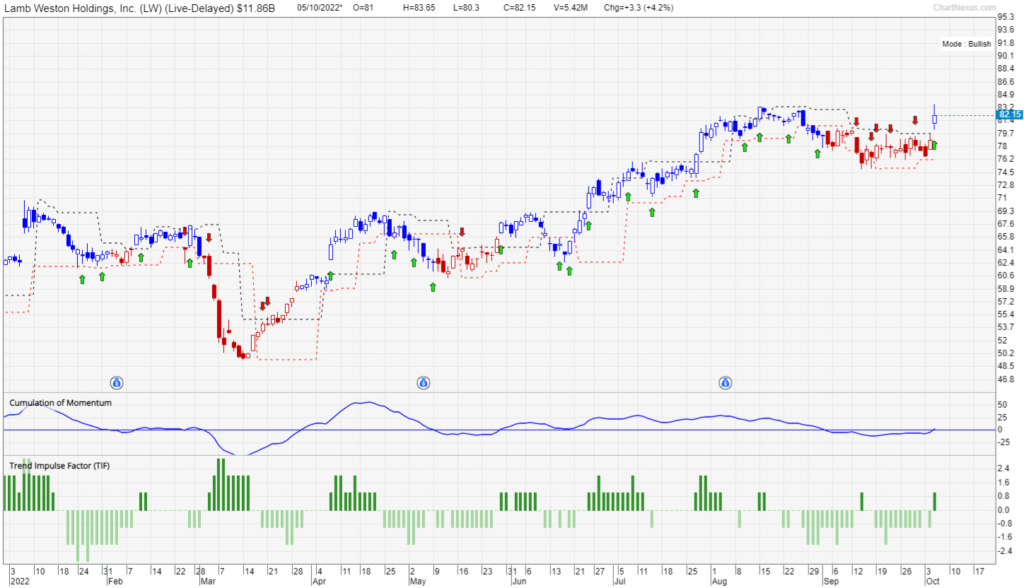 From the chart of Lamb Weston above, you can tell that its share price is in a strong uptrend.
In the month of September, its share price consolidated before breaking out in early October. This is a sign of bullishness.
Do you notice a green arrow under its latest candle? The green arrow indicates that bullishness has returned. This means that the uptrend is resuming and this could prove to be a fantastic position trading opportunity.
Next, let's have a look at the Trend Impulse Factor.
What's the color of its latest bar?
Dark green! This is the color that you'll want to see as it signifies the high possibility of bullishness continuing for weeks to months.
Seeing that the green arrow indicator is showing, and the bar of the Trend Impulse Factor is in dark green, Lamb Weston's shares is ripe for a position trade.
You must be thinking – but its net income is shrinking. How can you reconcile this?
This piece of financial data has been published some time back and its share price is still going strong. Therefore, it pays to follow its price chart.
Conclusion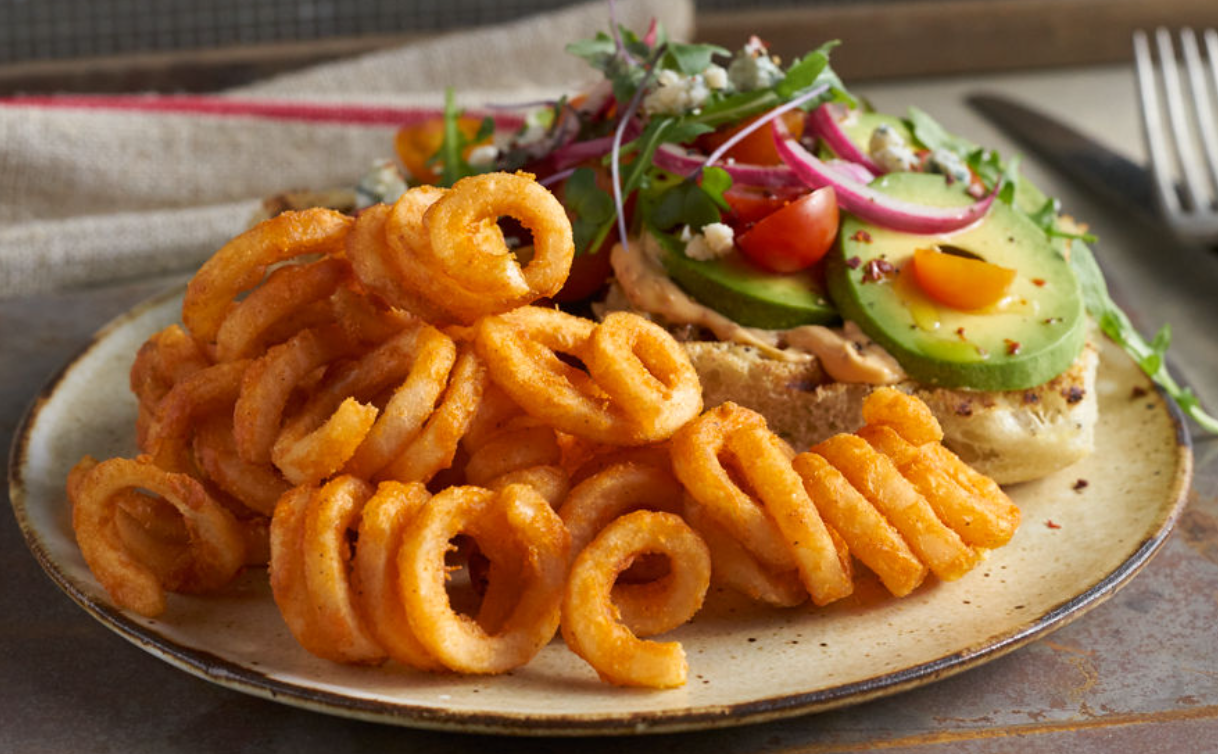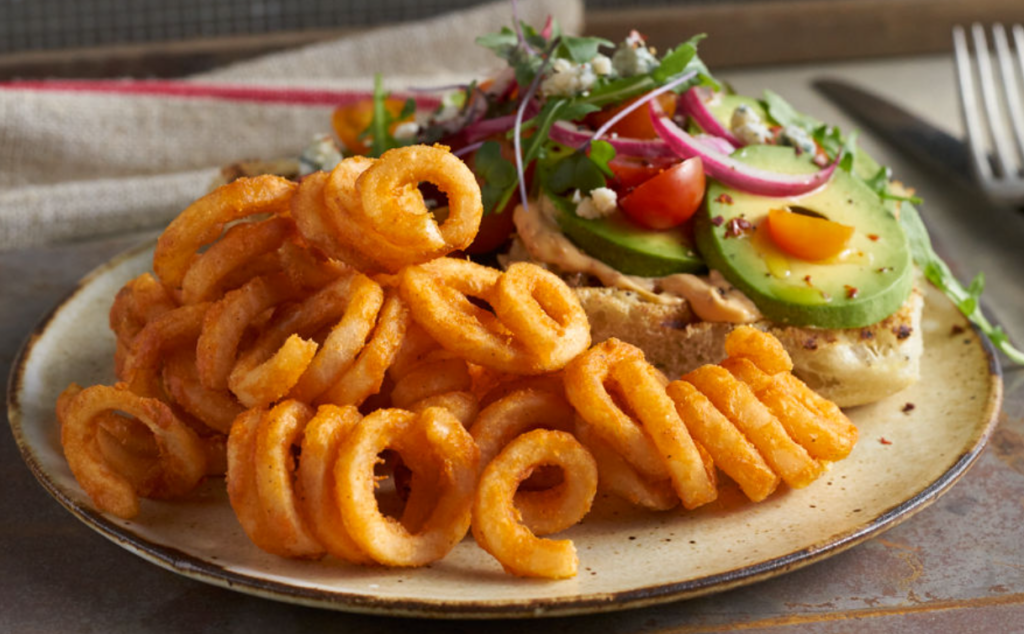 Source: lambweston.com/products/d0073.html
Lamb Weston has been in business for 72 years. Through innovation, strong management, and creating products that consumers love, it has been able to thrive.
But not all is rosy as Lamb Weston is facing a sharp decline in its net income in recent years.
Despite this, its share price is on the up, presenting an opportunity for a position trade.
Because the indicators are flashing a bullish signal, I believe that Lamb Weston' share price will continue to rise, making it suitable for a position trade.
Both the red arrow and Trend Impulse Factor indicator have been tested and proven. They form the TradersGPS (TGPS) system to help you decipher if a stock is a cut above its peers. You won't have to feel in the dark and make wild guesses.
Therefore, I believe that its share price is highly likely to continue flying.
Are You Ready For The Post-Bottom Rally?
The period between late July and early August had been nothing short of amazing for the stock market.
The ability to capitalize on such opportunities has helped over 5000+ of my students consistently reap superb profits time and time again.
Here are just a few stocks I picked out during the stock rally: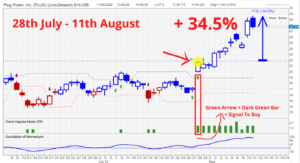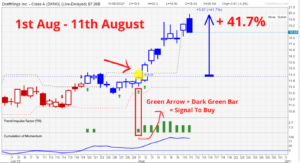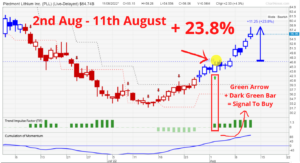 if you knew how to pick out the right stocks, you would have too similarly yielded 20-30% gains like I did in just 2 short weeks during the rally.
If you didn't, there could only be 2 reasons.
1) You were busy hesitating wondering if it was really the 'right time', letting your fear prevent you from doing anything to capitalize on the opportunity.
2) You knew that there was a massive opportunity, but just didn't know how to choose the right stocks to get into.
Whichever reason it is, it all boils down to 1 thing.
➡ You lack a tested and proven system that can help you CONSISTENTLY find winning stocks regardless of bull or bear.
Just look at what having a tested and proven system can do for you.
These are just a few stocks that you could have easily profited from if you used our proprietary TradersGPS system.
With a tested and proven system, finding profitable stocks like these instantly becomes so much easier.
The market is still looking good and there are still tonnes of such opportunities available.
So if you're tired of constantly missing out profits like this and want a real, proper method to consistently finding winning stocks regardless of bull or bear…
Especially when the market sentiment is improving each day and the possibility of a post-bottom rally coming sooner than we think…
Click HERE and join me in my upcoming LIVE training…
And I will show you the full process from identifying winning stocks all the way to executing the trade, and how it can be done in just 15 minutes.
I will also be opening up questions to the floor where you can ask me to analyze ANY stock of your choice,
and I will show you how the TradersGPS system can help you determine if it's a good buy, WHEN to buy, and WHEN to sell for profits.
Click HERE to register your seat before we hit full capacity!
If you'd also like to get a FREE e-course and learn how to better time your trade entries, click the banner below: