How Do You Trade Simple?
It's exciting to share this with all of you!
I would like to share one of the greatest secrets to make trading simple.
It's having a System.
A system is a unique set of rules which give you an edge in the market, telling you when to buy and when to sell.
This makes trading much less complicated. All we need to do is follow the rules.
Of course, creating a profitable set of rules will take time and a lot of hard work.
Fortunately, Collin shares his system, the exact set of trading rules, which helped him recover from a 6 figure debt, left upon him by a client's massive stock market losses.
(You can read about it in his book "The Systematic Trader", available online here and at Kinokuniya.)
I present to you, TradersGPS. This is the system which Collin has shared with all his students.
It's very simple to use, students regularly find profitable setups and post it up on the private Facebook group.
On a rainy day in late October, students got signals on a stock called Super Group.
There had been an impulsive move up in late February, the first sign of real strength in almost a year.
Then in the past few days, TradersGPS had begun to show buy signals on this counter.
A student shared this in a Facebook post to the rest of the group on 27th October.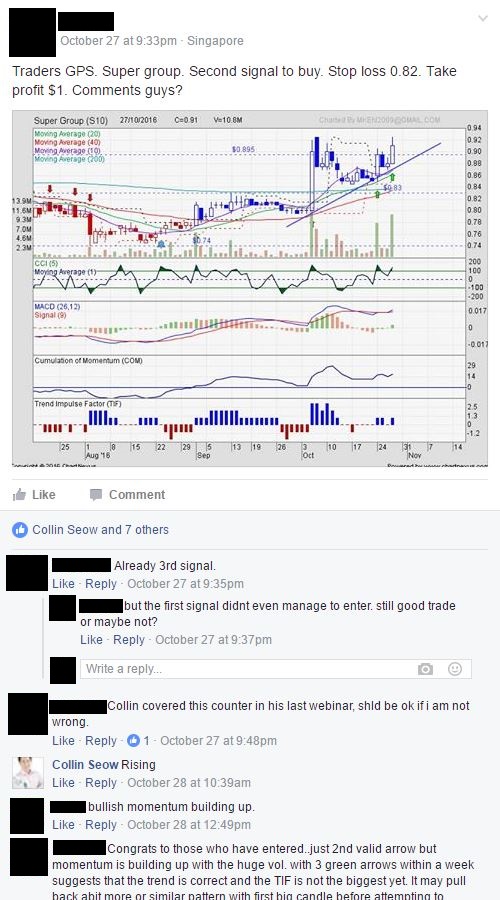 Super Group moved steadily higher to close the week high.
Suddenly, there was a trading halt on Super Group, they were making an announcement!
Proposed acquisition at $1.30 per share! This blew through any targets we had initially set!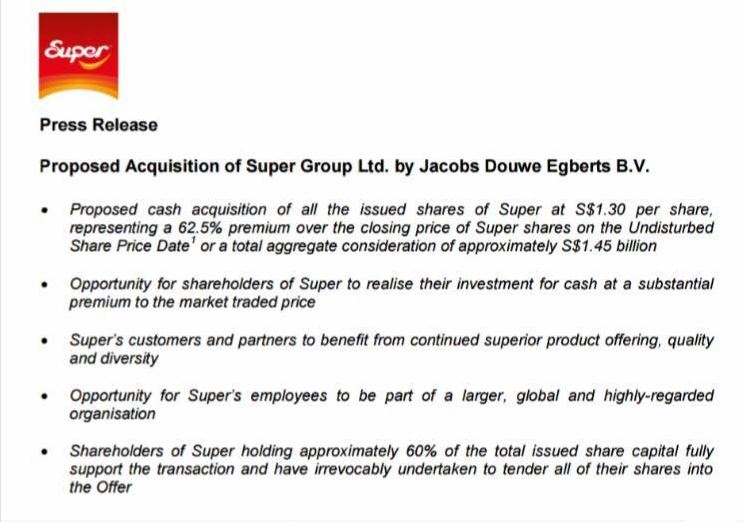 Over a period of 1-2 weeks from entry, Super Group returned an amazing 40% for Systematic Trader graduates!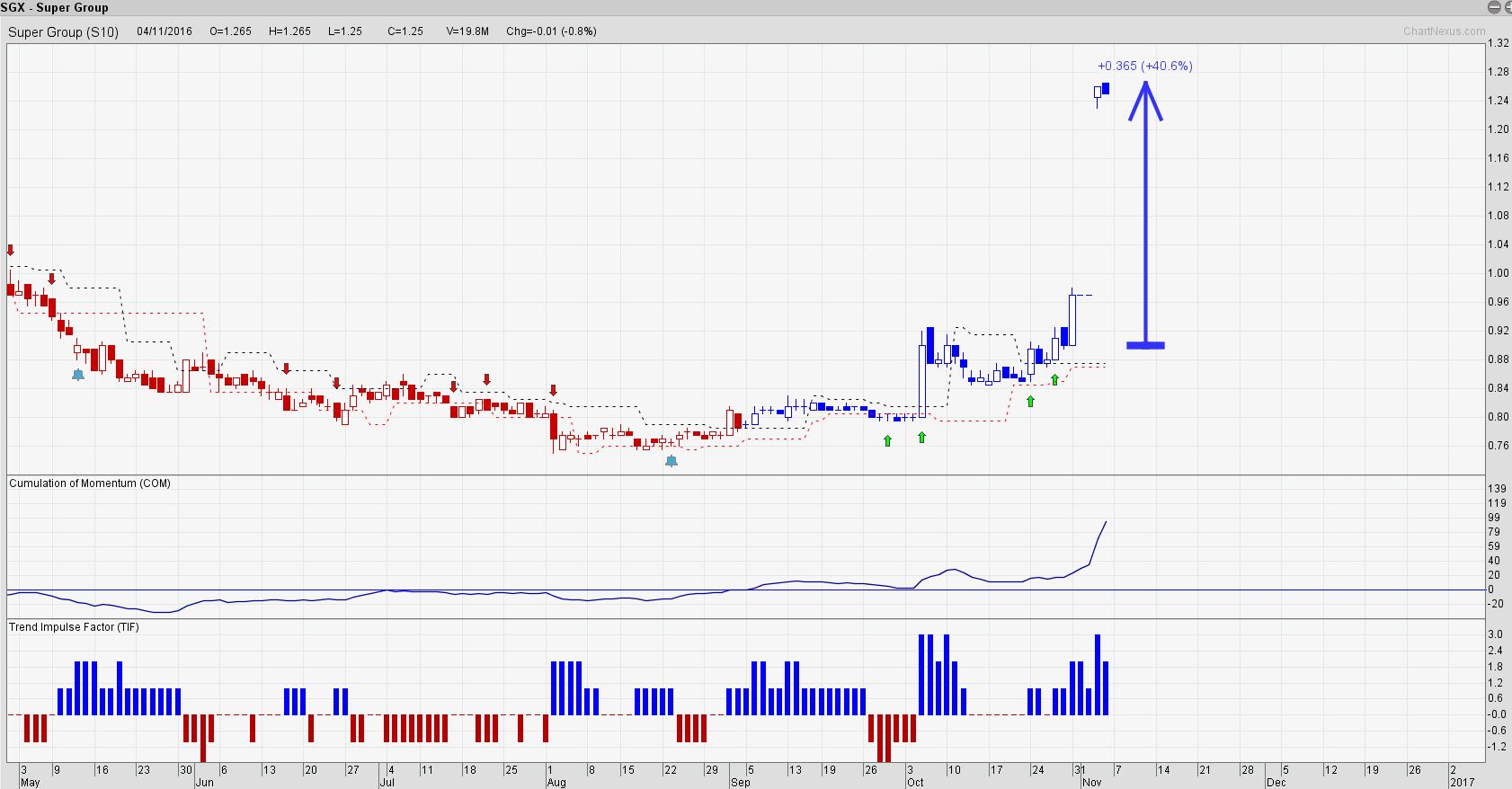 Of course not every trade will be like this.
But every time you align yourself with the trend and momentum, it increases the odds of catching large gains be it slowly from the trend, or from such corporate action.
Trade safe folks!